09-26-21
» Polyurethane screen printing squeegee
Polyurethane screen printing squeegee
Every squeegee contains a high-quality polyurethane blade which is manufactured in China. All squeegee we sell are solvent resistant and long lasting. We offer different types of squeegee durometers: 60 Durometer – 90 Durometer, 60/90/60, 70/90/70, etc triple Durometer.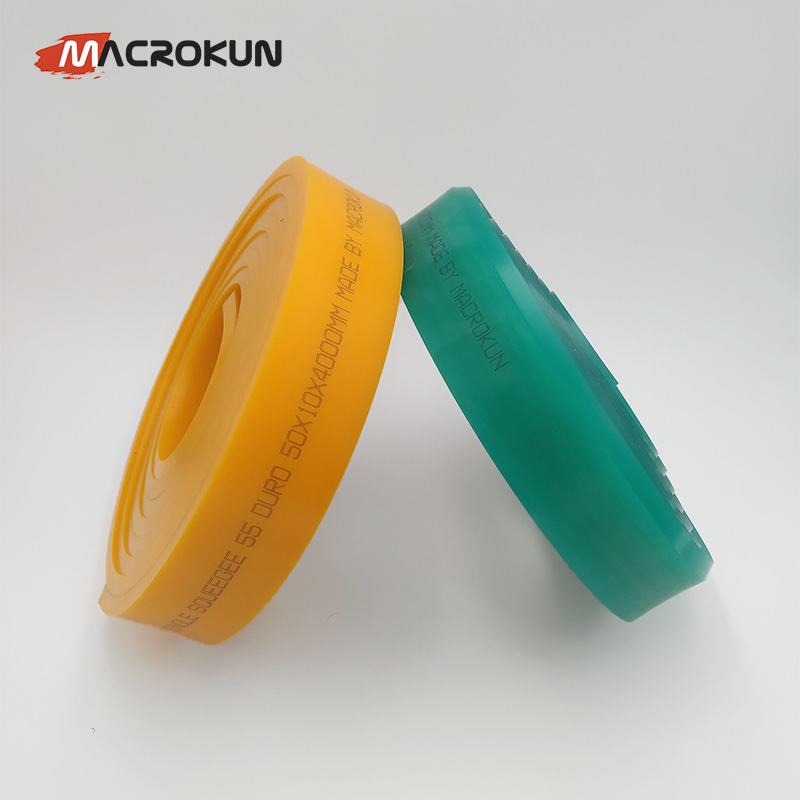 Tips for choosing the right screen printing squeegee: Durometer measure's the hardness of the squeegee rubber, which defines how much pressure will be used to pass ink through the mesh screen. The higher the durometer, the less the rubber blade bends, therefore the lower the durometer of the rubber the more the squeegee blade will flex.
Polyurethane screen printing squeegee rolls can also make into wooden squeegee handle and aluminum squeegee handle with different length in our factory.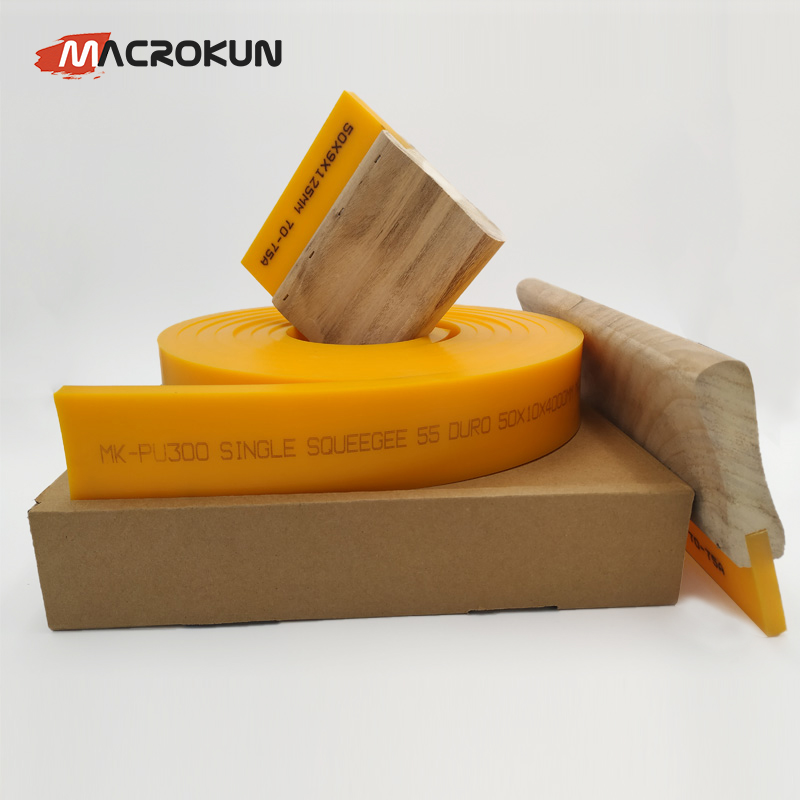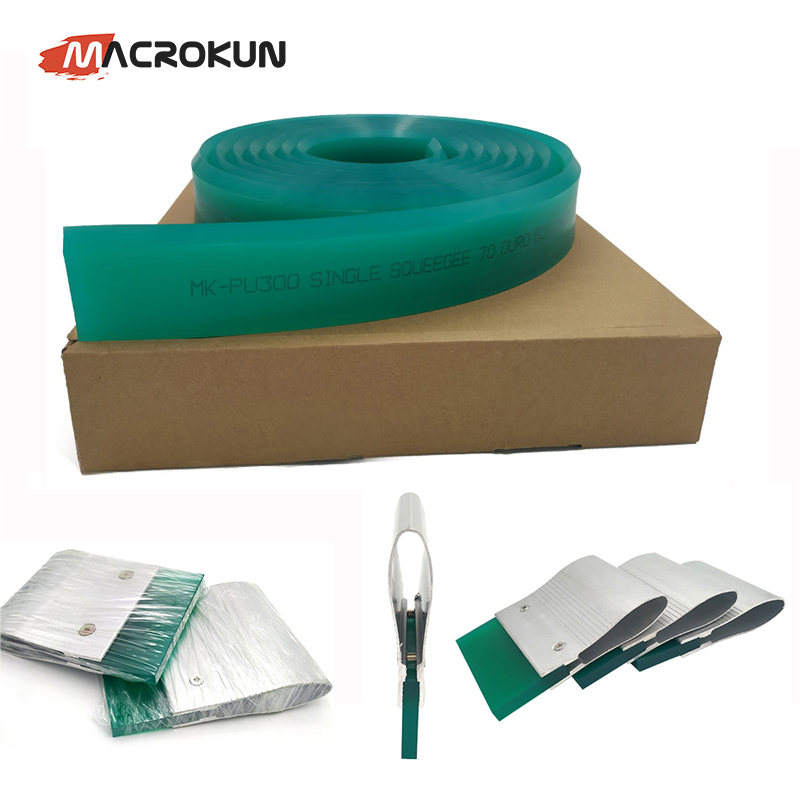 Squeegee rolls also have different edge shapes, such as square edge, round edge, bevel edge and double bevel edge shape, etc. that can be made as your required. Choose correct mesh count and squeegee type will better for your printing work.
Pre: Nylon Filter Mesh
Next: Emulsion Scoop Coater