10-26-22
» Mano Caru screen tension meter
The tension meter has been calibrated to zero before leaving the factory, and users should not adjust it by themselves.
Reading method: The reading of the second rotation of the tensiometer pointer is accurate (and the mesh next to the tension meter should be lightly slid).
Note: The tension of the mesh is N/cm, which means how much tension the mesh has in the width per cm (usually expressed in N-Newton or Kg-kg, 1 kg = 9.8 Newton).So Newton shows that the tension meter has The actual number of tensions.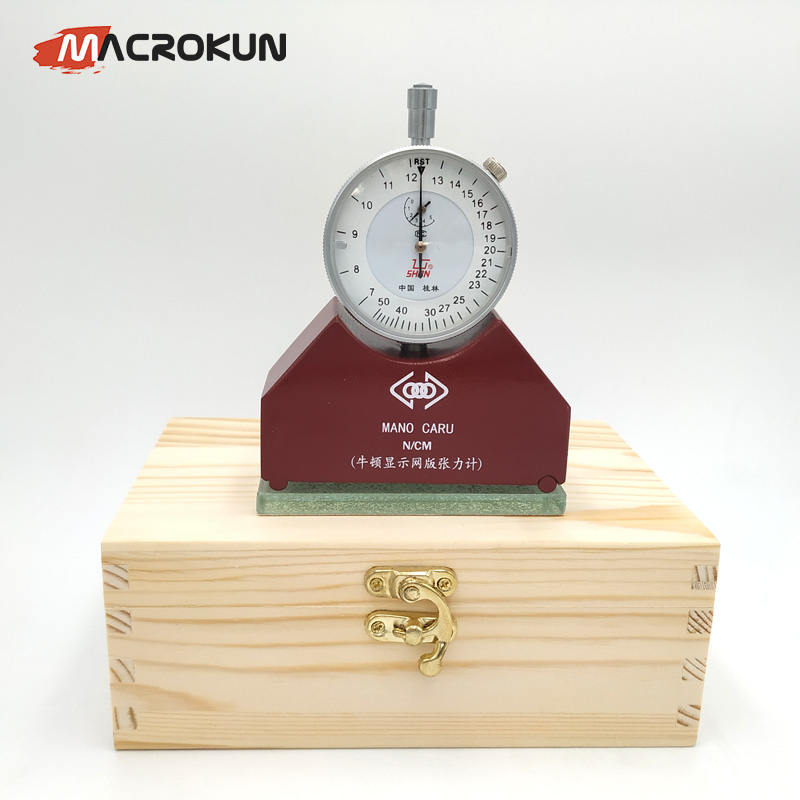 | | | | |
| --- | --- | --- | --- |
| Mesh/inch | Mesh/cm | withstand the highest tension | Adjust air pressure |
| 77T | 200mesh | 30N/cm | 7kg/cm |
| 90T | 230mesh | 25N/cm | 6.5kg/cm |
| 100T | 250mesh | 23N/cm | 6kg/cm |
| 120T | 305mesh | 21N/cm | 5.7kg/cm |
| 140T | 355mesh | 20N/cm | 5.3kg/cm |
| 165T | 420mesh | 18N/cm | 5kg/cm |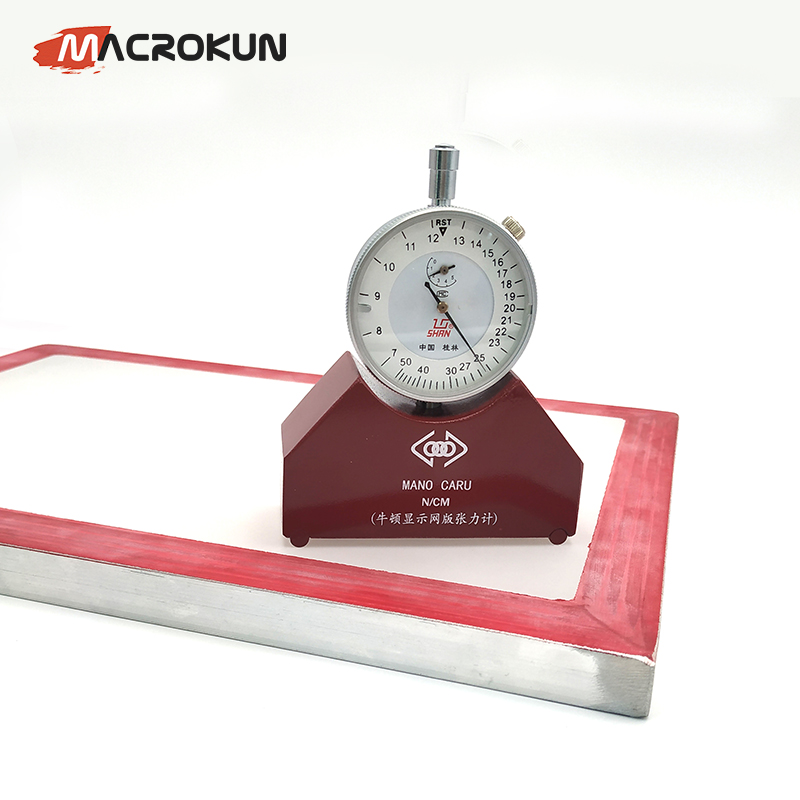 Measurement Methods And Steps
Zero Adjustment
Remove the tensiometer from the box, place it on the glass calibration block, and then turn the fixing screw counterclockwise to allow the zeroing dial to rotate. Rotate the zero plate to zero and confirm.
Measuring
Flip mesh and place it horizontally (PCB contact side up) place the tensiometer at the four corners and center of the screen, check the tension value at each point, and record the minimum value. Check whether the screen tension test value is within the allowable range,
if the measured value does not meet the standard, please feedback to the engineer for processing.
After the measurement, put the tensiometer back into the box in time,
and then put it back on the knife holder.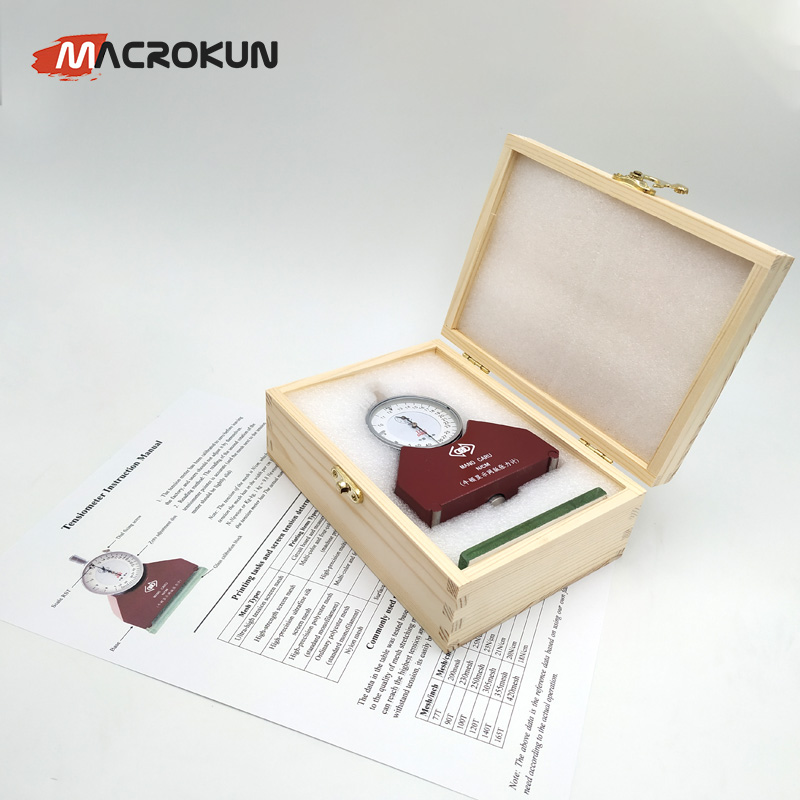 Pre: 140T-34 White Color Bolting Cloth For Screen Printing
Next: Biodegradable custom corn fiber empty tea bag with string