02-28-20
» PP liquid filter bags
Polypropylene/,Micron Polypropylene/Polyester filter fabric manufactured by macrokun filter.
PP filter bag(Micron Polypropylene filter fabric) have a lower fiber release,more defined pore size and greater retention efficiency than other filter media(filter bag).
Liquid PP filter bag offer high efficiency filtration and have a high solids catch capacity.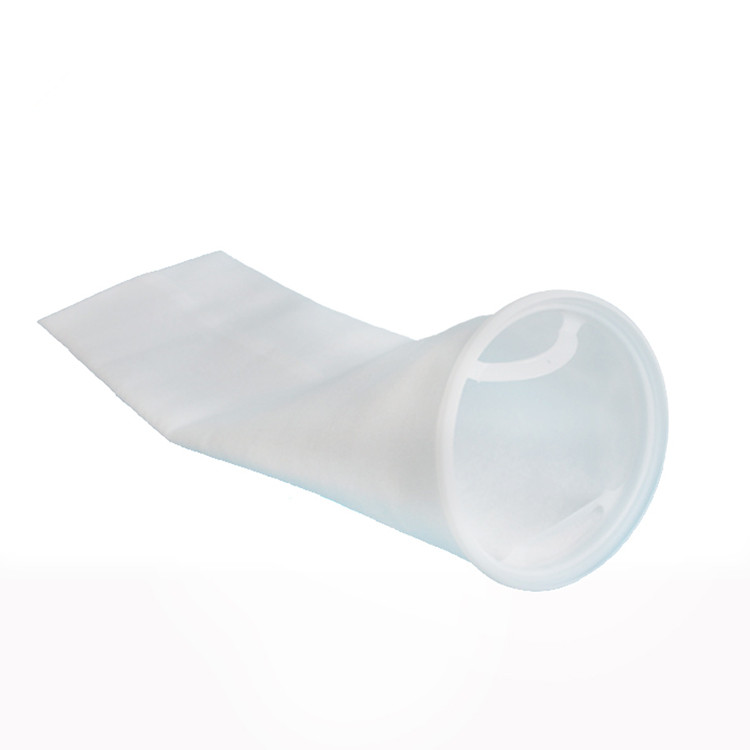 Macrokun filter produce micron Polypropylene filter bags have their outside surface singed or glazed to prevent fabric fiber from the bag getting into the clean,filter process media.
Micron PP filter bags are generally compatible with most fluids except those considered aromatic solvents or strongly alkaline.Liquid PP filter fabric(liquid PP filter bags) are recommended for prefiltering acids,aqueous and most solvent solutions.
They are also used as a final filter for noncritical filtrations to reduce costs.
Needle felt micron Polypropylene filter bags can be used at temperatures below 90℃.
Micron Polypropylene filter bag can working below 90℃,and Polyester filter bag can working below 130℃.
Pre: filter bags for Cooling Tower (Water) filtration