08-23-21
» 200 micron nylon filter Sock with Plastic Ring
200 micron nylon filter socks are best sellers – my clients as well as aquarium service technicians's top choice are both 200 micron socks because they do not clog as quickly as smaller microns do, yet they help ensure crystal clear water.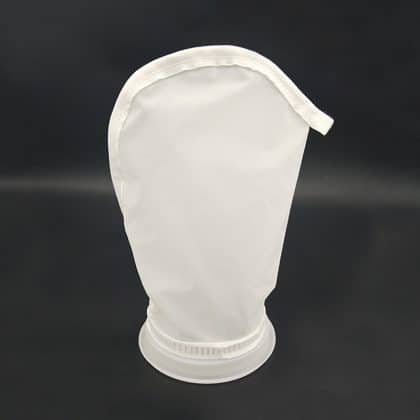 Product Description
Sewing method
Five-thread sewing hemming technology High pressure resistance.
The bag mouth is tightly stitched without gaps.
The needle thread is tight and there is no needle eye to prevent leakage.
This product is produced using a high-speed industrial sewing machine and uses silicone-free oil to cool down.
Advantage:
1. Made of nylon material, environmental protection, no pollution, high strength, no secondary pollution.
2. The plastic ring is made of polypropylene resin environmentally friendly material, smooth, no burr in appearance, and better corrosion resistance.
3. The five-thread seam hemming technology is adopted to sew the most tightly to ensure that each filter bag can achieve the best filtering effect.
Pre: 72T-55 polyester screen printing mesh
Next: Bolso de filtro líquido industrial de la malla de nylon de los PP PE del polipropileno de la materia textil para la filtración