07-16-20
» Screen Printing Inkjet Film
Screen Printing Inkjet Film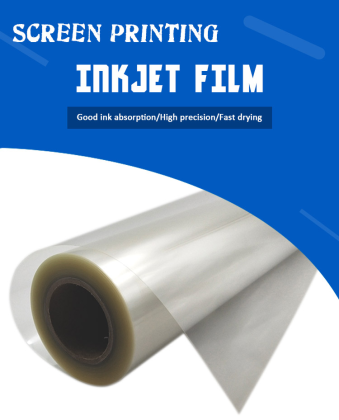 Imported chemical raw materials and advanced production technology are used to produce high-quality inkjet printing consumables, with fast ink absorption and bright patterns. Mainly used for high-definition pattern printing; various printing inkjet plate making; photo studio double-sided embroidery photo; advertising photo; digital handicrafts; digital sign and medal production.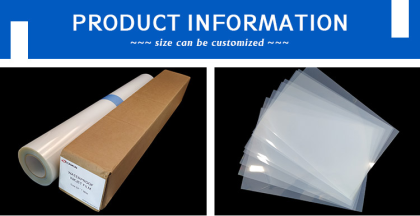 Product name: Screen Printing Inkjet Film
Material:  PET Substrate
Color: Milky White, Transparent white
Feature: Waterproof, NON-Waterproof
Thickness: 115um, 120um, 130um, etc.
Sheet size: A4, A3, A3+, A2, A1,8.5x11inch,8.5x14inch,11x17inch,13x19inch;
Roll size: 0.432/0.61/0.914/1.07/1.118/1.37/1.52 x 30 m(or 50m)
Special needs customizable size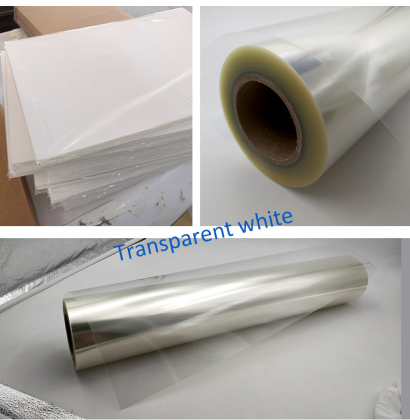 Core Advantages:
The high-quality PET base is processed from the base material, which is super-transparent, has a strong coating, high black density, clear mesh line and fast drying speed.
The world's advanced coating process, the coating is firm, the thickness is uniform and stable,the ink absorption is good, the blackness is good, the mesh line is clear, the coating is firm, the film is not suitable for film removal, the ink is solid, the ink is not dispersed, and the ink absorption speed is high. Fast, the effect pattern is high in precision and colorful.
Not fainting, not smearing, long-term preservation, easy to archive management
Anti-light, anti-aging, anti-curling, anti-folding, anti-static, effectively match the stepper motor to accurately feed paper, prevent slipping
The inkjet printing coating has high permeability, and the pattern penetrates into the coating.After drying, it is hard, wear-resistant and scratch-resistant, and will not be damaged by scratching with hard objects; the printing accuracy is high, and the fine text dots can be clearly displayed.
Excellent color-fixing performance, can effectively prevent image ink spots from smearing andprolong the storage time of printed film.
Pre: 20x24in Aluminium Screen Frames With Mesh for Screen Printing Machine
Next: Various mouth shapes silk Screen Printing Squeegee Blade Rubber