09-20-22
» NEWMAN Self Stretching Roller aluminum Screen printing frame
NEWMAN Self Stretching Roller aluminum Screen printing frame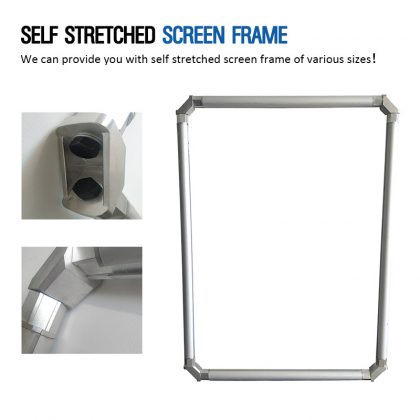 Feature:
1. Aluminum frame, light and convenient.
2. Humanized design greatly improves production efficiency.
3. This product is easy to clean, durable and can be used repeatedly.
4. The corners are carefully welded to provide a leak-free frame.
Usage:
1. Suitable for textile screen printing industry.
2. Suitable for large-scale advertising industry.
3. Suitable for automatic printing machines.
4. Suitable for printing Christmas cards and invitations.
5. Suitable for high-precision LCD, CD, high-precision multilayer circuit boards, electronic printing, etc.
Pre: 59T polyester screen printing meshes