09-29-22
» Monofilament Liquid Filter Bags With Drawstring As Top Collar Rating From 1um To 2000um
Monofilament Liquid Filter Bags Detail Information

Material:
Mesh, Felt
Size:
#1, 2, 3, 4 Sized Filter Bags, Customs
Top Collar:
Ring, Plastic Collar, Drawstring, Plain
Seam Style:
Sewn, Welded
Rating:
1um-2000um
Application:
Food, Chemical, Home, Agricultural Filtration
Package:
Carton
NAME:
Nylon Filter Bag
High Light:
mesh filter bags, filter media bags
Monofilament Liquid Filter Bags Description
Standard Felt Industrial Liquid Filter Bags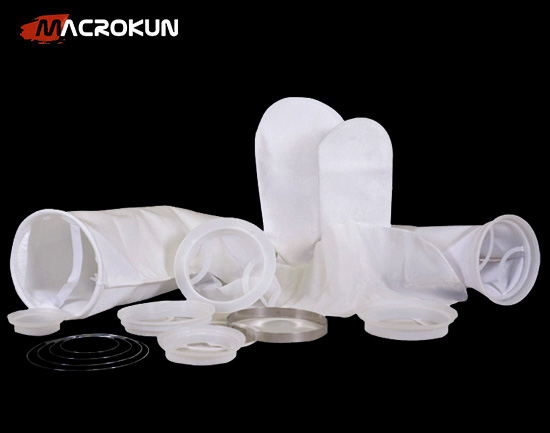 Felt Bag Materials
Constructed using 100% synthetic fibers in polypropylene, polyester and Nomex®. The proper combination of fiber diameters, weights and thicknesses result in economical depth filter medias.
Polypropylene & polyester bags are supplied with a singed or glazed finish to reduce fiber migration.
Polypropylene and Polyester materials meet FDA regulations for food contact
Glazed/singed finish on polyester & polypropylene reduces fiber-shedding
Ability to remove both solid and gelatinous particles
Silicone-free construction
High dirt holding capacity
Low cost
Standard Felt Liquid Filter Bags
Micron ratings from 1 to 200
All industry-standard and custom sizes available
Broad chemical compatibility
High flow/low pressure drop media
Sewn or fully-welded construction
Handles standard on all bags
Choice of steel or molded plastic snap seal rings
Temperature ratings to 275°F (PE w/S, SS or V-seal ring) and 425°F (HT w/S or SS ring)
Felt Bag Styles
S-ring bags have a galvanized steel ring (stainless steel optional) sewn into the top of the bag. They are supplied with sewn seams standard.
Plastic-Ring filter bags is sewn or welded with a injected plastic ring with handle at the top
Welded Construction.
– No needle holes, thus increasing efficiencies by preventing by-pass
– Elimination of threads further reduces fiber-shedding
Pre: Ultrasonic – Welded Nylon Biopsy Bags With Bottom Folded Two Edge Sealed