11-02-21
» TETKO MAT Screen Tensiometer
Friends who are engaged in silk screen printing, have you ever thought about the precise tension of your mesh? To know that 95% of printing problems have the most direct relationship with the tension of the mesh, use the TETKO MAT screen tensiometer to help you eliminate guesswork.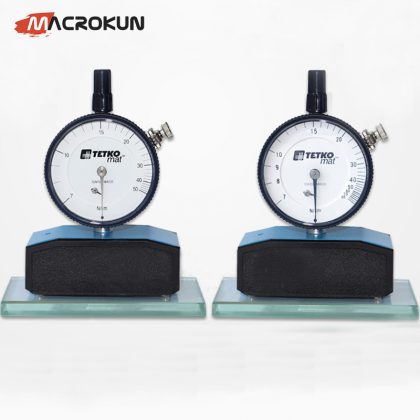 Reading display mode:
the first reading of the tensiometer reading pointer is incorrect, the second reading of the tensiometer revolution is normal, the tensiometer must be shaken on the side of the screen.
Tension meter accessories:
1. Scale fixing screw
2. Zero adjustment board
3. 0 N/cm (zero point)
4. Tensiometer base
5. Glass calibration block
6. The contact surface of the mesh during the test
In the printing process, printing ghosting, color inaccuracy, registration, ink stains, etc. are common phenomena, which are manifestations of uneven tension. Tensiometer is an instrument that measures the mutual traction between the inside of the screen and the fixed screen when the screen is stretched. It can accurately measure the tension of the stretched screen. Therefore, the tensiometer is an important tool for you to make color plates, precision plates, and dot plates. The tensiometer is easy to operate and easy to read. The error is small and the accuracy is high.
Pre: El proceso de serigrafía en 3 fases
Next: Paint mixing sticks