75 micron Polyester Filter Bag Water Filtration Bags Polypropylene Filter Bags
MACROKUN liquid  filter bag used in the liquid filtration of bulk chemicals, foods and beverages, semiconductors, coolants, cleaning fluids, and paints, among others.
MACROKUN Filter bags are usually felt or mesh and can be made from a variety of materials for varying applications, including nylon, polypropylene, polyester, and porous PTFE film. Stainless steel mesh is sometimes used as well.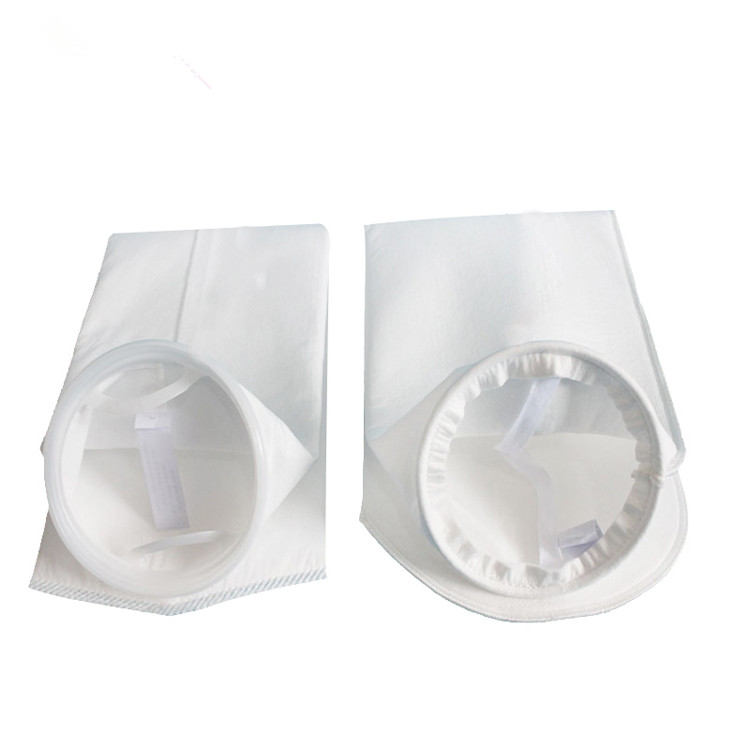 MACROKUN 75 micron Liquid Filter Bags: Micron Ratings from 1 Micron to 200 micron ;
Good  Chemical Compatibility; Choice of Steel or Plastic Ring; Polypropylene Felt or Polyethylene Felt ;
MACROKUN Mesh Liquid Filter Bags – Micron Ratings from 1 to 1500 ;
Good Chemical Compatibility; Choice of Steel or Plastic Ring; Polyester and Nylon , NMO ;
MACROKUN High Efficiency Liquid Filter Bags – Micron Ratings from 1.0 to 50.0 ;
Good  Chemical Compatibility; Efficiencies to 95.0%; Choice of Steel or Plastic Ring ;
High Performance Liquid Filter Bags – Micron Ratings from 1.0 to 32 ; Stainless Steel Ring Standard ; Good Chemical Compatibility; Absolute Efficiencies to 99.0% ;
75 micron Polyester Water Filter Bags Key benefits
Micron ratings from 1 to 200
All industry standard & custom sizes available
Broad chemical compatibility
High flow/low pressure drop
Sewn or fully-welded construction
Choice of steel ring or plastic flange
| | |
| --- | --- |
| Filter Media | Polyester Filtration Felt / Polypropylene Filtration Felt |
| Filter Precision | 1 micron , 10 micron , 25 micron , 50 mircon , 75 mircon , 100 micron, 200 micron |
| Size | 7"x 17" , 7" x 32" , 4.12" x 14" , 5.5" x 15" , 5.5" x 21" |
| Chemical Resistant capability | Good acid resistant , good alkali resistant |
| Rings | Steel ring , plastic rings |