12-10-19
» TITAN screen tension meter
The ITAN screen tension meter has been calibrated to zero before leaving the factory.
Users do not need to adjust it by themselves.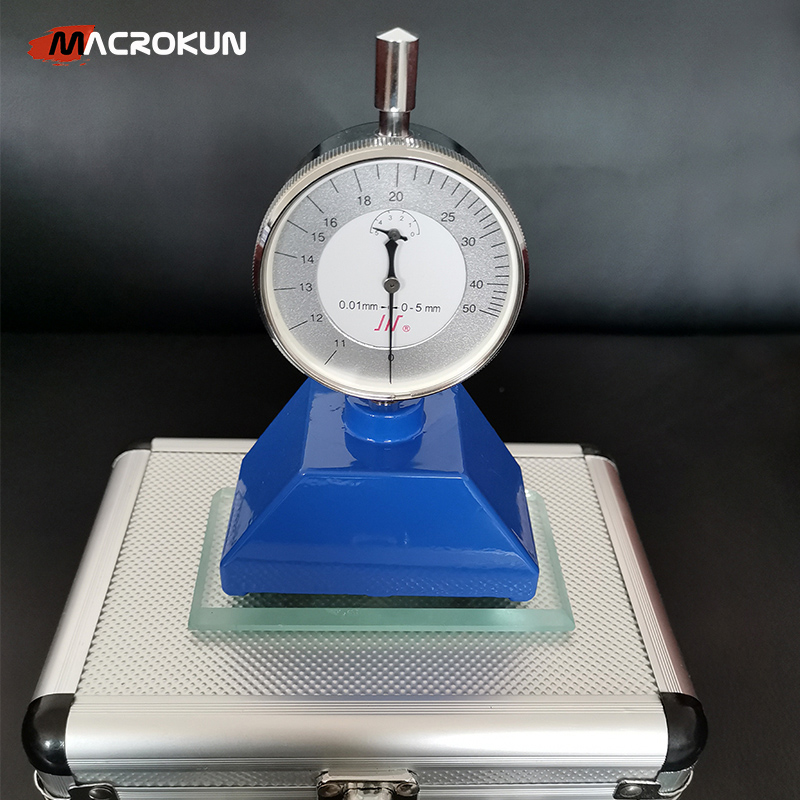 The tension of the net is expressed in N / cm, which indicates how much the tensile
force of the mesh yarn per cm width is usually expressed in N-Newton or Kg-kg.
Newton shows the actual meaning of the tensiometer; the reading display method:
The first reading of the tensiometer reading is incorrect. The second reading of the
tensiometer is normal and the tensiometer should be flicked. Mesh next to it.
Tensiometer Accessories
1. Zero adjustment disc
2.0 N / cm (zero point)
3. Glass calibration block
4. Induction device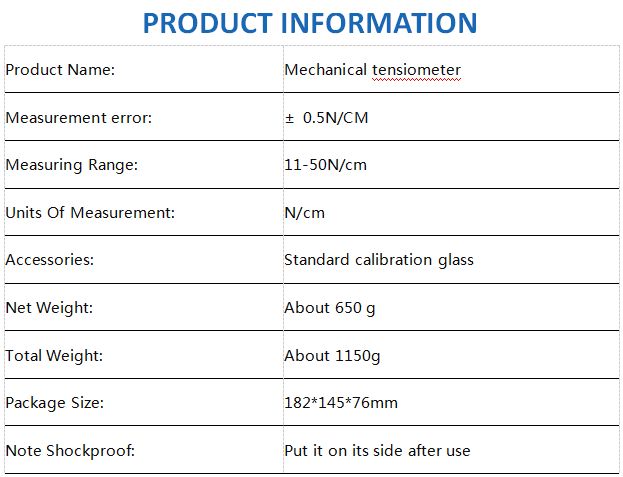 Note
When testing the tension, the wire mesh must be suspended;
The tensiometer needs to be zeroed before use.
It is forbidden to add lubricant to any part.
Pay attention to shock. If the instrument is dropped, it may damage or reduce the
measurement accuracy and sensitivity.
Pre: 50*9*4000MM, DURO 70-75 SCREEN SQUEEGEE