11-09-21
» SINGLE SIDED WELDING TUBE
SINGLE SIDED WELDING TUBE
Single-sided welding tube Mainly used in various filtering industries, such as water, oil filtration, or play a supporting
The raw material is made of high-quality nylon monofilament, the thread diameter is stable, and the super tensile and nodular
force of the monofilament makes it have reasonable recovery and abrasion resistance, thereby ensuring the quality of the
nylon mesh and the stability of the filtration.
| | |
| --- | --- |
| Material | Nylon; Polyester; Polypropylene; Plastic. |
| Size | Customized. |
| Shape | Intermediate welding; Unilateral welding. |
| Features | Solid and firm; Not easy to tear. |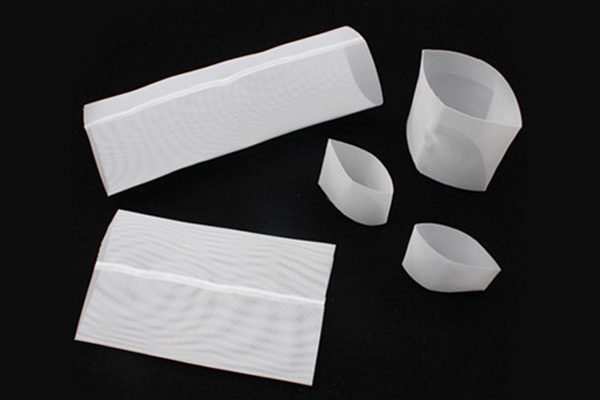 01
Good Performance
It has good characteristics such as uniform mesh, high filtration rate, large opening area, fast flow rate, etc., and reliable quality.
02
Advanced Equipment
Large mechanical equipment such as intelligent slitting and reeling machine, intelligent precision winder, high temperature oil-free setting machine
and precision network detection system.
03
Processing Customized
The factory has an aluminum mesh deep processing workshop, which can provide various shapes of mesh slitting, tubular bags, milk bags,
bobbins and other products according to user needs.
04
Other Product
we also supply all kinds of filtration and separation, such as:
1. air filter mesh in air conditioner filter
2. liquid filter mesh for milk, juice, cheese, soya bean ect.
3. flour, solid mesh for milling
4. We can deep produce it into filter bags, filter disc and filter strainers.
APPLICATIONS
Powder filtration, oil, mining, pharmaceutical, chemical industry, paint, ink, oil products filtration, alcohol filter, paint filter, dye filters, resin, monosodium glutamate, fisheries, impurities filtration, food and other industrial mesh and filter, application range is very widely.
ABOUT US
Packaging & Shipping
Next: Bolsa de filtro de elaboración de cerveza de grado alimenticio de nuevo diseño, bolsa de colador de malla de nailon fino reutilizable