08-25-21
» Mesh Bubble Filter Bag Kits
| | |
| --- | --- |
| Product Name | Mesh Bubble Filter Bag Kits |
| Material | Nylon mesh |
| Capacity | 5 or 20 gallon |
| Quantity | 3/4/5/8 bags |
| Color | Purple, Yellow, Red, Blue, Orange, Black, White, Green |
Each kit including
Purple – 25 Microns; White – 45 Microns; Yellow – 73 Microns; Black – 90 Microns; Orange – 120 Microns;Red – 160 Microns; Green – 190 Microns; Blue – 220 Microns
Black carrying bag for easy storage 25 Microns Pressing Screen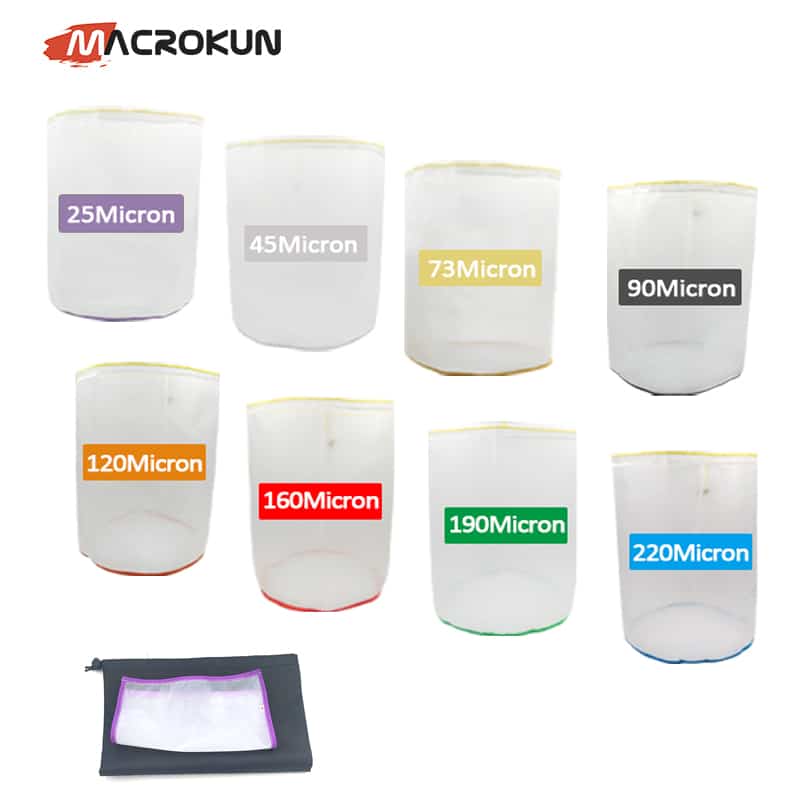 Product Feature
1.ALL MESH — It's all mesh-screen from top to bottom and maximum yield make it fast and easily removing dust, leaf and other contamination than other bubble bags.
2.HIGH QUALITY — Made with durable mesh materials. Reusable. Double Stitched for maximum durability.Built-in flexible cord for binding the filled bag.
3.Bubble bag is specially designed to produce the best possible quality of extract for or customers who prefer a streamlined, more cost-effective process.
4.Our screens are top quality monofilament screens. The nylon screen is heat stamped to keep the fibers from shifting, retaining a consistent pore size and preventing contamination of your extracts.
5.The bags are color-coded to the corresponding micron level.
Pre: Cuándo cambiar una bolsa de filtro de líquido