09-13-22
» Nylon empty tea bags
Nylon is the generic name for a broad class of synthetic polymer fibers used to make synthetic fabrics. Nylon tea bags are tea bags or pouches made of nylon mesh. Nylon tea bags are used mainly because of their better flavor potential compared to traditional paper tea bags.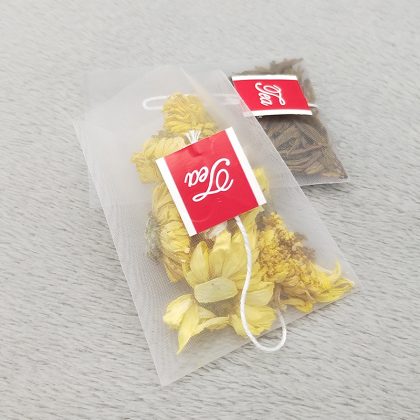 Detailed specification:
Product name: Nylon triangle tea bag
Material : Nylon
Capacity: 3-10g(Based on the actual object)
Product usage: Suitable for black tea, green tea, herbal tea, health tea, etc.
Specifications: 5.8*7cm  6.5*8cm
Label: 20*20mm  25*25mm  Single-sided printing, Double-sided printing,Shaped custom labels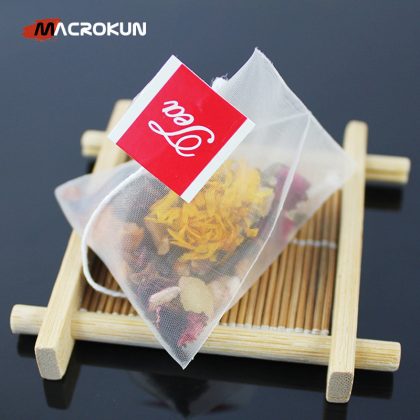 If you are still troubled by poor quality tea bags, not resistant to high temperature, inconvenient to carry, slow penetration of traditional tea bags, please choose this nylon tea bag from us. Our tea bags are made of light and thin material, which makes it easier to filter into the decoction. It meets the hygiene standards of food packaging materials and does not harm the human body.
Pre: Food grade nylon filter mesh bag 20 micron with plastic ring
Next: Paint Strainer Bag