10-14-22
» Paint Strainer Bag
Paint coatings are industrial dyes that are used in decoration, home furnishing, automobiles, etc., which requires the paint to have a high degree of purity. At this time, it is necessary to filter the impurities through a filter. The bag type paint filter is a very suitable Another handy filter.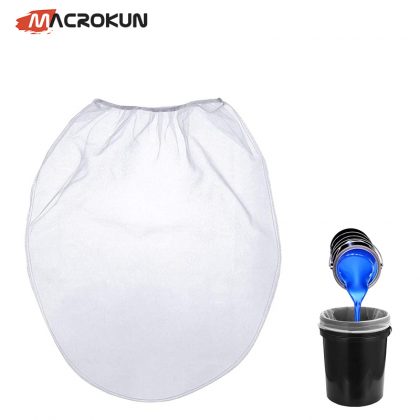 PRODUCT INFORMATION
Product Name: Paint Strainer Bag
Material: High quality Polyester And Nylon
Color: White
Logo: Woven label or printed logo(MOQ=200PCS)
Mesh Opening: 450 micron / customizable
Size: 1 Gallon /2 Gallon /5 Gallon /Customizable
Sealing type: Elastic band / can be customized
Shape: Oval shape/ customizable
Features:
1. The filter bag is made of polyester and nylon, which can be taken out and cleaned repeatedly, which is economical and applicable.
2. Each filament is twisted together by multiple filaments with the same diameter and smaller, and then woven into a certain uniform mesh according to a certain latitude and longitude.
3. The mouth of the bag adopts an elastic mouth and a unique edging process to prevent leakage of needles to the greatest extent.
Pre: Nylon empty tea bags
Next: 80 90 100 120 190 micron disposable white paper automotive filter funnel nylon mesh paint mixing strainers