12-03-20
» OEM Heat Seal Food Grade Nylon Triangle Pyramid Shaped Tea Bags
The OEM heat-sealed food-grade nylon triangular pyramid tea bag is made of food-grade nylon mesh, which can be sealed into a rectangular tea bag or a pyramid tea bag with a heat sealer. The color is transparent, you can clearly see the contents of the tea bag, which makes the tea bloom visible in the water, and the mesh net helps the tea to release the aroma into the water. At the same time, this nylon mesh material is heat-resistant, so you don't have to worry about toxic substances being released after injecting hot water.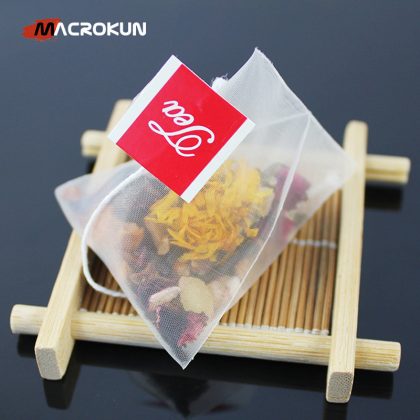 Feature:
1) Food-grade nylon material, heat-resistant, non-toxic, tasteless and safe. It is an ideal material for making tea bags.
2) The nylon mesh tea bag is transparent, allowing the tea to be clearly visible in the water, and at the same time allowing the tea to be completely released.
3) The surface is very smooth, strong permeability, stable chemical and physical properties, allowing consumers to enjoy the original flavor.
4) Logo printing can be customized on the label and tea bag shape.
5) Ultrasonic seamless sealing, shaping the image of high-quality teabags.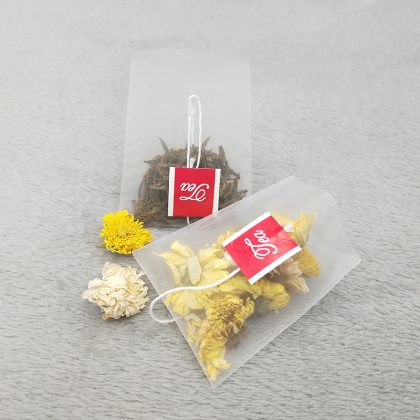 Uses:
filtration of green tea, black tea, health tea, herbal tea, and medicinal materials.
Pre: MK5301 RING MESH GLOVES WITH SILICONE RUBBER STRAP FULL HAND PROTECTION