04-06-21
» Screen Printing Emulsion Coater Trough
Scoop coater is a necessary tool for proper application of all direct liquid emulsions. They are designed for easy and comfortable handling while providing a smooth layer of emulsion on your screen. The coating angle is designed on a perfect angle. It's calibrated to give you a perfect coating of emulsion every time.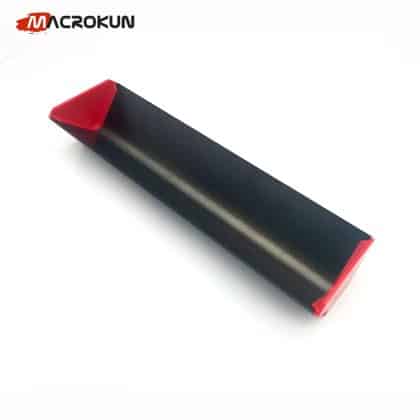 Model: MKECT-V
Dual edge (both thick and thin) design permits coating emulsion thicker or thinner on the screen.
Thinner coats are usually desirable on higher mesh count (200mesh and above) for half-tones and finer detail like 4-color process where thicker coats are usually used for spot color on lower mesh counts (below 200mesh).
Feature:
Convenient to use,
Large emulsion reservoir,
Angled plastic end caps,
Available in most sizes – 2″to 72″.
The end cap of all models of the Screen Printing Emulsion Coater Trough are made of ABS resin, a special leak protection device that ensures the best angle of the painted glue.
Pre: CÓMO LIMPIAR TUS BOLSAS DE EXTRACTO DE HIELO POR PRIMERA VEZ
Next: Paper Wire Tensiometer