10-27-22
» MK5301 RING MESH GLOVES WITH SILICONE RUBBER STRAP FULL HAND PROTECTION
MK5101-Five Finger Wrist Glove With Textie Strap specification
Strap Type
Specification
XXS
XS
S
M
L
XL

Textile

Length(mm)
210
225
235
245
255
260
Width(mm)
105
110
120
125
130
135
B.W.(g)
145
165
180
205
210
235

Hook

Length(mm)
215
230
240
250
260
265
Width(mm)
105
110
120
125
130
135
B.W.(g)
145
165
175
200
210
235
In order to help you to buy the right size, we advice you to measure your hands firstly. The way is as follows: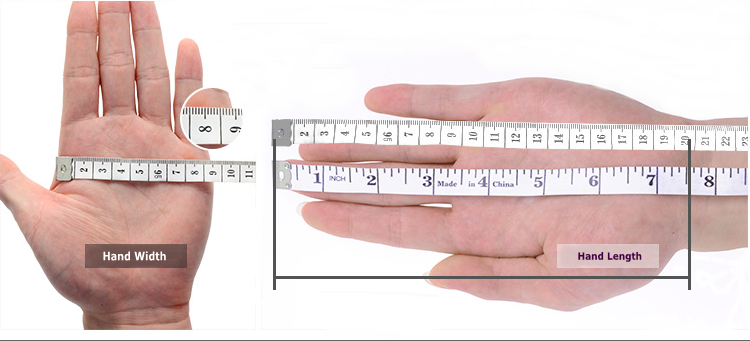 If cannot measure your hands, then the cut resistant gloves also can be choosen on base of your height and weight. But this way
is not exactly right, only take for reference.

Pre: Corn fiber drawstring tea filter bag
Next: OEM Heat Seal Food Grade Nylon Triangle Pyramid Shaped Tea Bags