02-23-21
» DISPOSABLE UNBLEACHED NATURAL EMPTY TEA BAGS
OFNMY 200 Packs Food Grade Disposable Unbleached Teabags Disposable Tea Infuser Excellent for Camping Travelling Working Homemaking
Natural Empty Tea Bags Features:
1. Natural materials, unbleached,processed by UV sterilization. They will not affect the taste of your tea!
2. Fit for your coffee cup, mug or any other container.
3. These bags are used for filling with mixture of tea or dry herb.
4. No chemical additives and Eco-friendly.
5. Convenient drawstring: You can just pull the string and tie a small knot.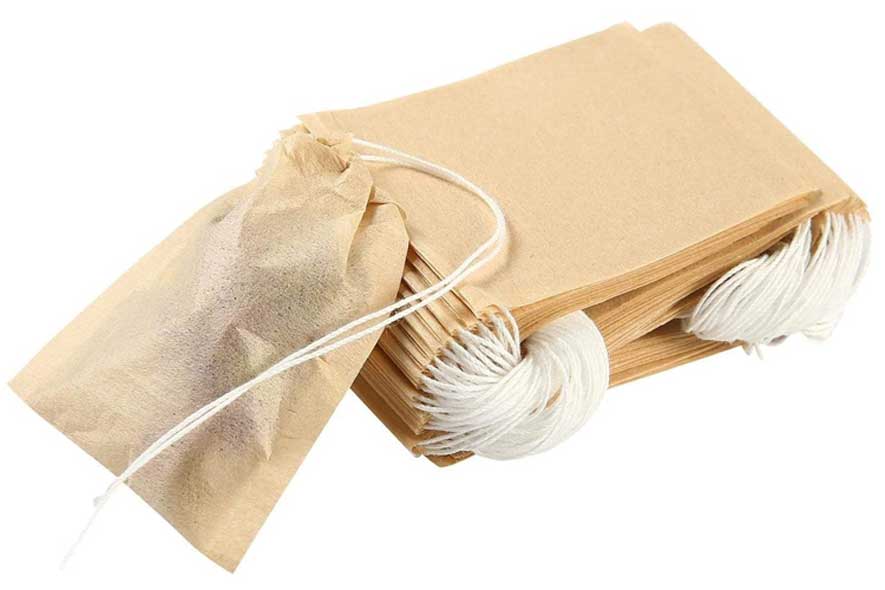 Natural Empty Tea Bags Advantages:
1 If you want to try these out for workplace, you don't have to mess around for long periods of time making drinks or have to bring a large tub of coffee, creamer and spoons etc, since these little bags once filled take up no space in your personal desk.
2 When you want to travel, you can buy our empty tea bags than pot as it was easier to get tea done properly when it was pre-packed in those little bags. They are more convenient than pot.
3 You are making a choice for a HEALTHY drink. There will be no plastics, or bleaches seeping into your drink – an ideal detox product; you give yourself a CHOICE in what type of tea, and to what strength you have it
One heaped tablespoon should give a good mug of coffee!

Natural Empty Tea Bags Specification:
Product Size: 2.7inch *3.5inch
Feature: Eco-Friendly High temperature-resistance
Material: non-woven fabric
Usage: tea, herbs, spices and other filtration; brewed halogen material, decoction of Chinese medicine, soup, hot pot every other residue, tea, etc.
Color: White


NOTE:
Please place it in a clean and hygienic environment.
Package included:
200x Empty Tea Bags

Pre: Nut Milk Bag
Next: 6t to 180t 100% Polyester Monofilament Mesh for Screen Printing or Filtering