05-20-22
» Waterproof inkjet film
Macrokun's waterproof inkjet film adopts imported high-quality PET substrate and advanced production technology to produce high-quality inkjet printing consumables with fast ink absorption and bright patterns.
Detailed specification
Product name: Screen Printing Inkjet Film
Material:  PET Substrate
Color: Milky White
Thickness: 115um, 120um, 130um, etc
Sheet size: A4, A3, A3+, A2, A1,8.5x11inch,8.5x14inch,11x17inch,13x19inch;
Roll size: 0.432/0.61/0.914/1.07/1.118/1.37/1.52 x 30 m(or 50m)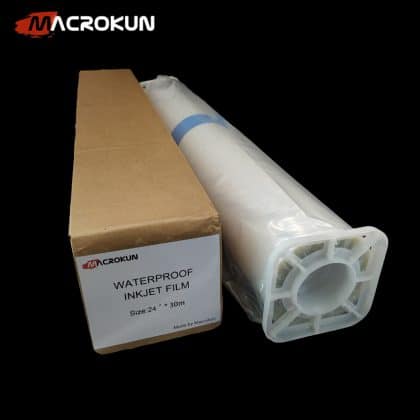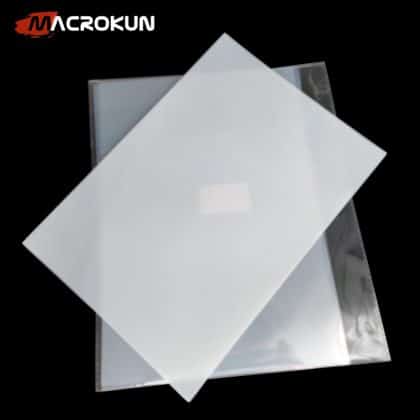 Core advantages:
● Made of high-quality PET base material, ultra-transparent, strong coating and fast drying.
● The world's advanced coating technology, the coating is firm, the thickness is uniform and stable,
● No smudge, can be stored for a long time, easy to archive management
● Anti-light, anti-aging, anti-curling, anti-folding, anti-static
● Hard, wear-resistant and high printing accuracy after drying
● Excellent fixation performance
Application:
Mainly used for high-definition pattern printing; various printing inkjet plate making; photo studio double-sided embroidery photos; advertising photos; digital handicrafts; digital signage and medal production.
Pre: XX series screening MILLING MESH
Next: ¿Cómo funciona el filtro de bolsa? Estructura y Principio