10-27-21
» Nylon Filter Screen Sheets
Nylon mesh filter sheet is made of food-grade nylon as raw material, and is laser-cut, which is easy to touch and has no sharp edges. They are very suitable for finer macro filtration needs and are suitable for all aqueous solutions. Compared with metal mesh, it has excellent fatigue resistance, high strength, tear resistance, and chemical corrosion resistance.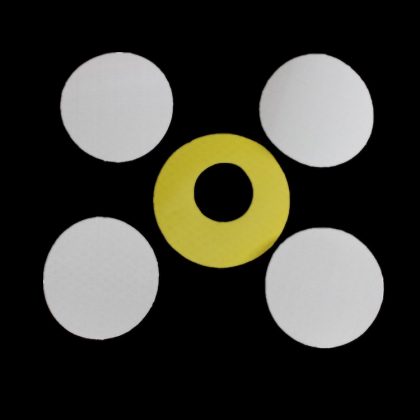 Specifications
Product name: Nylon filter mesh sheet
Material: 100% nylon monofilament or others
Color: white, yellow or customized
Weave type: Woven Wire Mesh, Cutting into different size sheet
Max temperature: 375ºF or 225ºC
Mesh Opening: 5-1950 micron
Feature
1. Food grade nylon, non-toxic, odorless and tasteless.
2. Has better ductility and toughness.
3. Chemical resistance, weak acid resistance, alkali resistance, heat resistance, good insulation and low lubrication coefficient.
4. The surface is smooth and has high strength and strong elasticity, which is very suitable for filtering hard impurities and high-viscosity liquids.
5. High precision and uniform wire diameter.
6. Economical and efficient, easy to clean and maintain.
Application
It is widely used in filtration, textile printing and dyeing, printing plate making, electronic printing, ceramics, glass printing and other industries.
Pre: Embudo del colador del cono del papel de filtro de la pintura de 190 micrones
Next: PAINT STRAINER BAG