04-27-20
» Stainless steel ink spatulas
Macrokun offer the widest selection of spatulas and stirrers to ensure you have the correct tool for every job. When choosing the right spatula or stirrer, consider ink container size, viscosity and material composition.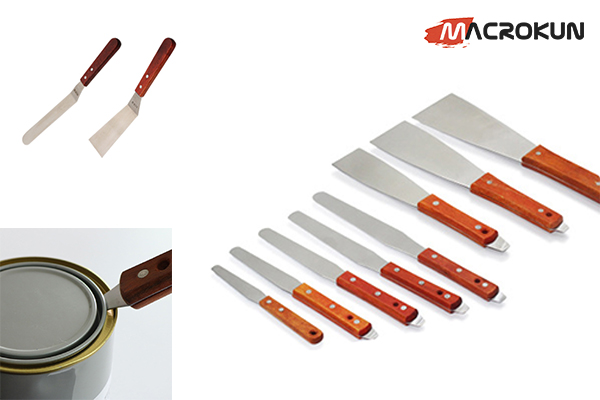 Ink Knifes, Spatulas, Stirrers and Scrapers, we can supply a large selection of good quality Ink Knifes, Spatulas, Stirrers and Scrapers depending on your needs.
our STAINLESS STEEL INK SPATULAS offer semi-flexible, tapered blades for excellent ink handling. Highly durable spatulas equipped with wood handles are resistant to most chemicals, UV inks, solvent and water based inks. Resists rust; easy to clean. Available in 4″/10cm, 5″/12.7cm, 6″/15.2cm, 8″/20.3cm, 10″/25.4cm, 12″/30.5cm and 14″/35.5cm, etc blade lengths.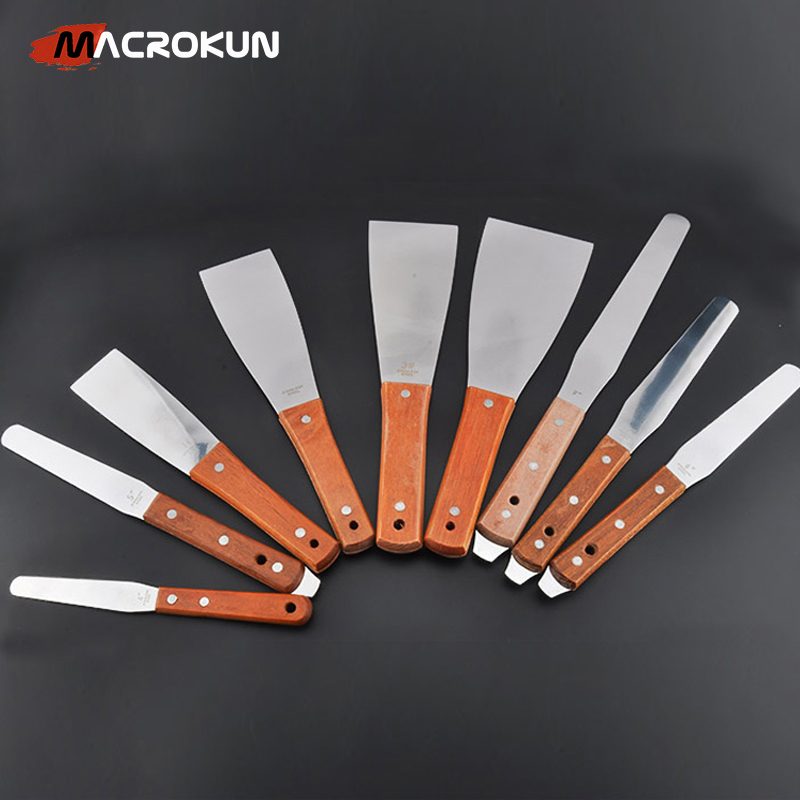 High-quality steel, high-quality wooden handle.
Round hole on handle for easy hanging.
Knife pry can open cover quickly.
Mirror polished, not easy to rust.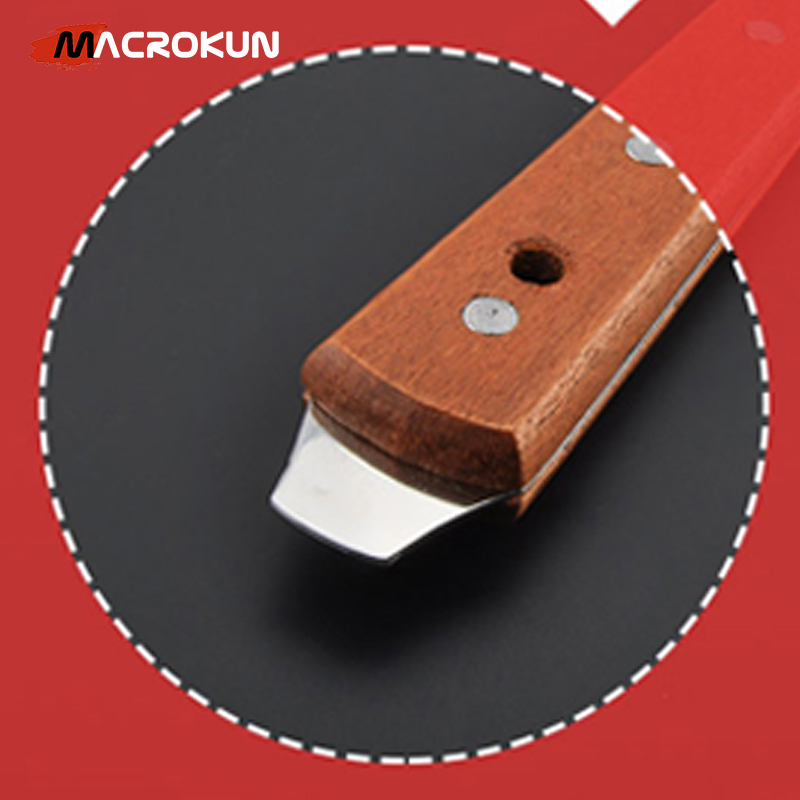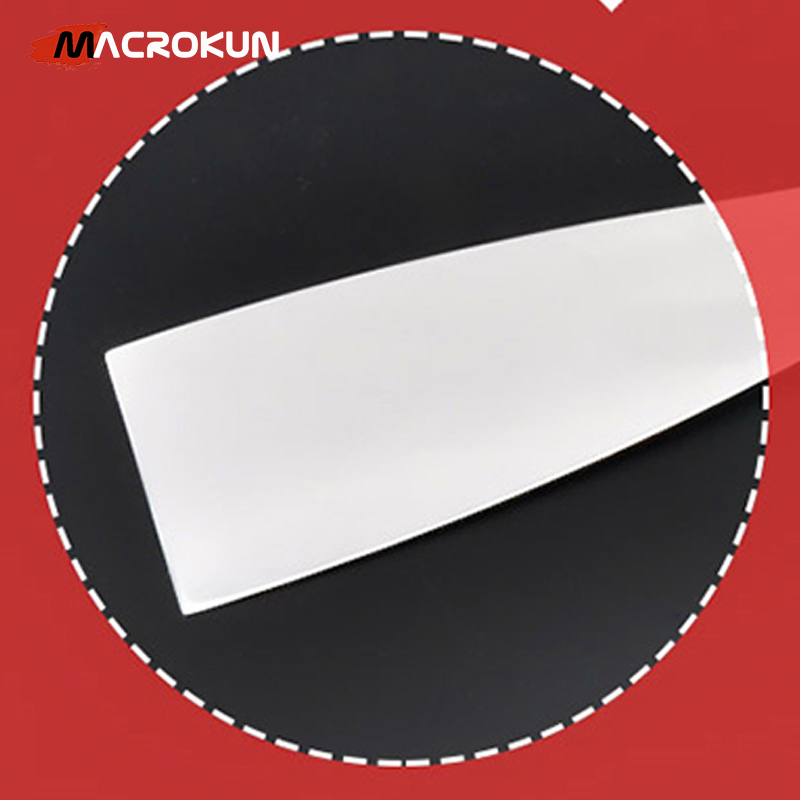 Pre: 62T-64 Screen Printing Mesh
Next: Nylon triangle tea bags