12-01-20
» Screen printing aluminum frame
Macrokun offers pre-stretched screen-printed aluminium frames. Our aluminum frame is made of thickened alloy, and the polyester mesh is bonded to the aluminum frame with German Kiwo red glue. Hand cut and welded, sanded smooth, strong, waterproof and perfectly flat.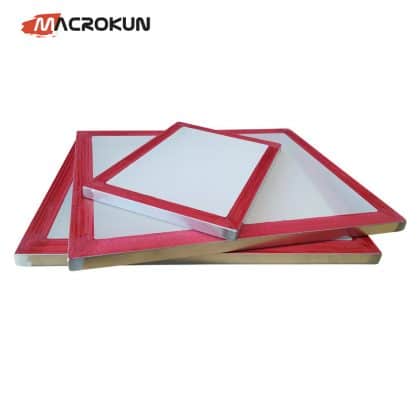 Detailed specifications:
Product name: Screen printing aluminum screen frame (with mesh)
Aluminum frame material: Aluminum alloy
Product size: 18×20″, 20×24″, 23×31″ or customized
Mesh material: Polyester
Tensile grid number: 10T-165T (25-420 mesh)
Screen tension: 0-30N or as required
Application: All kinds of screen printing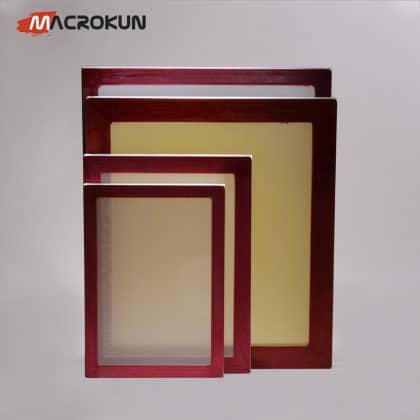 Screen printing aluminum frame features:
1. Using thickened aluminum alloy, strong and durable to ensure quality
2. Polished waterproof welded interface, all corners are completely sealed to prevent ink leakage.
3. Grind the corners to avoid damage to the mesh during stretching
4. The aluminum frame is polished on one side for easy bonding of the polyester mesh
5. Customize a variety of profiles, larger aluminum profiles help eliminate frame deformation.
6. The surface is anodized for maximum strength and durability.
The advantage of an aluminum screen-printed frame is the durability and longevity it retains. It will not deform when immersed in a sink or rinse.
Pre: 200 Micron Mesh Micron Filter Nylon Mesh for Dust Filter