02-17-20
» 43T- 80 microns (110 mesh) polyester screen printing mesh
43T- 80 microns (110 mesh) polyester screen printing mesh is more commonly used , which has high tension and low elongation, excellent tear resistance and dimensional stability.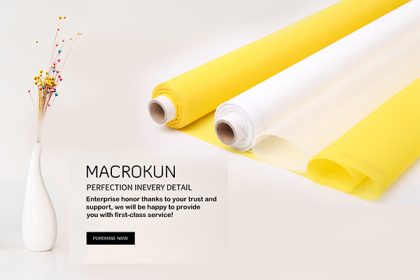 Feature
1) High Tension: The fracture resistance is high, and the tension value of the printing mesh is significantly higher than that of the ordinary printing mesh.
2) High Stability: The tension remains very stable during the printing process, thus ensuring the printing quality and the service life of the screen.
3) High abrasion resistance: The high-quality fiber is used as the raw material, and the surface of the screen is specially treated to withstand high pressure and multiple frictions.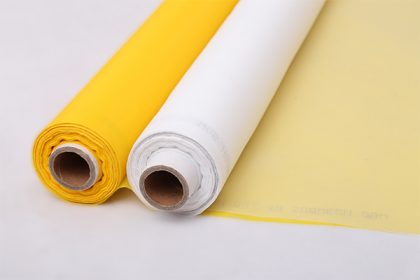 140T-34 355 mesh description:
Product Type: screen printing mesh
Material: 100% polyester monofilament yarn
Mesh count: 43T-80
Width: white color mesh max-width 368cm(145″);
yellow color mesh max-width 330cm(129″)
Length: 30m, 50m, or as per your request.
Applications: Textile inks, Opaque inks textile, T-shirts, etc.
The difference of white and yellow color screen printing mesh?
White mesh is the more economical of the two, and is primarily seen in lower mesh counts used for less-detailed designs. Higher count mesh is usually dyed yellow because the color yellow acts as a canceling factor for UV light and prevents refraction along the mesh strands when burning your screens. This allows for a more focused and precise exposure, keeping your screens as crisp as possible.
Pre: Plastic ink knife
Next: Propropylene Felt Precision Mesh Micron Rated Filter Bags For Liquid Filtration