10-28-22
» screen printing squeegee
screen printing squeegee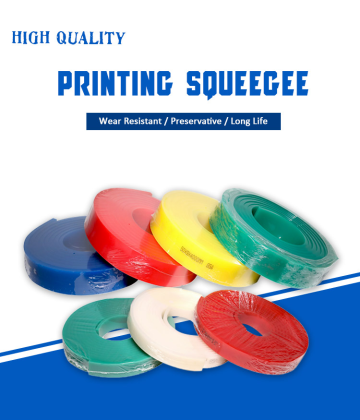 Squeegee is the glue strip used in the screen printing process. Most of them are made of PU material. According to the characteristics of the screen printing substrate, the precision requirements of the printing pattern and the different printing methods, squeegee with different hardness and cross-sectional shape can be selected.

Made of special polyurethane elastomer high-quality material, suitable for all kinds of screen printing machines, such as: manual screen printing machine and automatic screen printing machine.
The flat-mouth squeegee has a certain adaptability and can withstand higher pressure.
The inclined squeegee has the characteristics of flat scraping and sharp scraping, and it is not easy to collapse.
The sharp-edged squeegee has good flexibility, compliance, reduces pressure, and is suitable for printing on uneven surfaces.
The larger the degree of the strip, the harder the squeegee, and the smaller the degree, the softer the squeegee.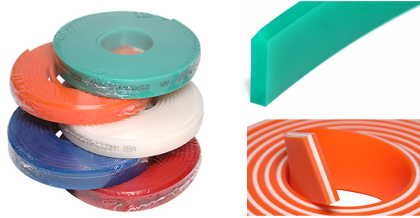 Product Features:
1.High abrasion and tear resistance resulting in better elasticity.
2.Excellent resistance and minimum swell to a wide range of pastes,inks and solvents.
3.Precisely finished edge.
4.Hyper solvent resistance.
5.Has good abrasion resistance, can be repaired with a scraper.
Welcome to buy the screen printing squeegee produced by MACROKUN, our screen printing
squeegee has a variety of sizes and hardness for your choice!
Pre: High quality Aquarium Honeycomb Fish Tank Filter Bag