09-15-21
» Nylon liquid filter socks with metal ring
Nylon liquid filter socks are very popular-our customers and aquarium service technicians like nylon filter socks because they are food-grade, environmentally friendly materials, and have a very high filtering effect.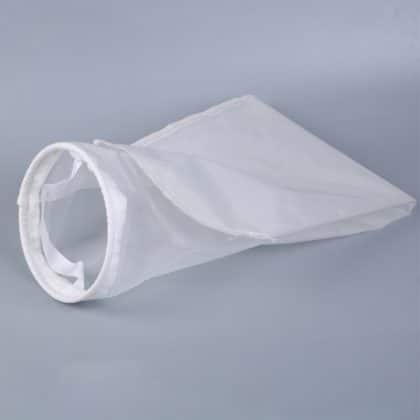 Specification
Sewing method
Five-thread sewing hemming technology, high pressure resistance.
The bag mouth is tightly stitched and seamless.
The needle thread is tight and there is no needle hole to prevent leakage.
This product is produced by a high-speed industrial sewing machine and is cooled with silicone-free oil.
Advantage
1) Lanyard design
The filter bag has a lanyard design, which saves more effort when filtering
2) Turner Sewing
No disconnection during use
3) Environmental Protection,And No Pollution
Made of nylon material with high strength and no secondary pollution.
Pre: Wine filter bag
Next: PP, PE Liquid Filter Bag