04-06-21
» 304 Stainless steel wire mesh
Type 304 stainless steel wire mesh is the most widely used material in industrial wire mesh. Type 304 (T-304, SS304) is a basic stainless steel alloy. Because it contains 18% chromium and 8% nickel, it is usually called 18-8 stainless steel.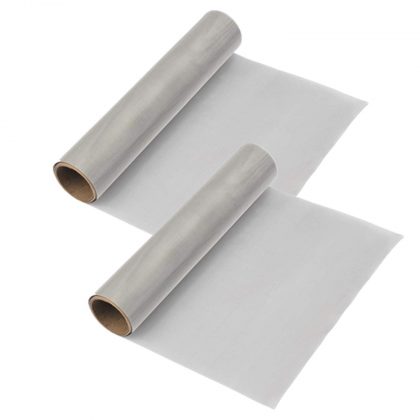 Product describtion
Product: 304 Stainless steel wire mesh
Specifications: 1×1-635×635 mesh (0.02-23mm)
Width: 1 meter, 1.22 meters, can be customized
Roll length: 30 meters, Can be customized
Weaving method: Twill weave; Plain weave
Advantage:
1. The filtering effect is very stable: high-quality raw materials are used in the production process, and it is not easy to deform during use;
2. High strength: high-quality materials have high pressure resistance and can withstand greater working strength;
3. Simple cleaning: the single-layer filter material has the characteristics of simple cleaning, which is especially suitable for backwashing;
4. High temperature resistance: can withstand high temperature around 480℃;
5. Corrosion resistance: The stainless steel raw material itself has high corrosion resistance and wear resistance;
6. Easy to process: high-quality materials, whether it is cutting, bending, stretching, welding and other processes can be completed well.
Application:
mining
Quarrying
Water filtration
Particle separation
Oil refineries and oil fields
Pre: STAINLESS STEEL INK KNIFE