12-07-21
» Butterfly Frame Hinge Clamp
Butterfly Frame Hinge Clamp are used for fixing screen plate when printing, can be fixed to any console, you can also make your own operating station, easy to operate.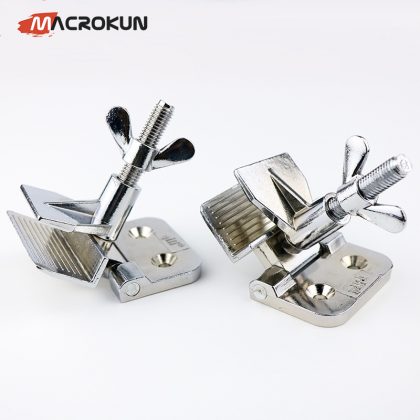 Instructions:
1. Take a flat board and draw a straight line on a section of the board.
2. Take two points on the straight line, install screen printing clamps, and install one pair or several pairs in parallel as needed.
3. Install the screen, align the printing position, lock the chuck, flip the screen up and down, it can be used flexibly and without obstruction.
Advantages:
1. Durability and Solidity, Commonly Used In Manual Screen Printing.
2. High-quality stainless steel, anticorrosion,Resistant to fresh water, Non-defrmation,resistant to rust.
3. Easy disassembly, easy to reuse.