09-22-22
» Screen printing squeegee with wooden handle
Screen printing squeegee with wooden handle is used to scrape the ink on the screen to spread the ink on the substrate. The design of the wooden handle can reduce fatigue, increase the strength of the grip and obtain better control.
CHARACTERISTIC
1.Sturdy built of rubber sheet and wooden handle.
2.The ergonomic style straight handle is designed for comfort.
3.Excellent resistance to abrasion and solvents.
4.High heat and pressure molding ensures durability.
5.Wear and scratch resistant.
6.Durable in use.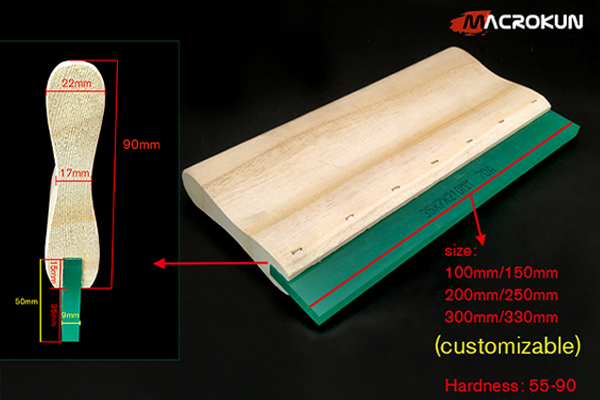 The size, hardness of squeegee, and the edge of the squeegee can be customized.
Pre: Reusable Wine Brew Nut Milk Tea Fruit Juice Food Nylon Mesh Filter Bag