12-17-19
» 158 Cm Width 8XXX 182 Micron Food Grade Nylon Flour Filter Mesh
Food Grade Nylon Flour Filter Mesh Detailed Product Description
| | | | |
| --- | --- | --- | --- |
| Material: | Nylon | Hole Shape: | Square |
| Type: | Plain Weave | Product Name: | Flour Mesh |
| Application: | For Flour Or Powder Filtering | Mesh Opening: | 182 Micrion |
| Feature: | Healty, Good Grade | Free Samples: | 1sqm |
158cm Width 8XXX 182 Micron Nylon Flour Filter Mesh Food Grade Nylon Sifter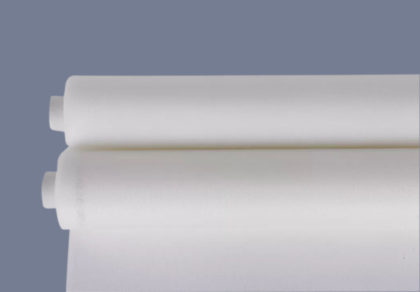 Nylon Flour Filter Mesh Introduction
For XXX serious flour mesh material is nylon, Polyamide, find grade material. Our mesh are used in many different food- processing applications including sifting, separating, drying, conveying and filtering.Our mesh are suitable for food contact and very safe.
Our filter mesh is widly used in alll kinds of filtration and separation, such as, air filter mesh in air confitioner filter; liquid filter mesh for milk, juice, cheese, soya bean etc; flour, solid mesh for milling. We are factory, finihsed products can be made, such as filter bags, filter disc, filter strainers, and fihisned sifters. Custom made is acceptable.
Nylon Flour Filter Mesh Features:
High quality meaterial, our nylon mesh is fine quality, durable, and long time use.
Ultra fine mesh, this sieve is very suitable if you are sieving regular flour or making high extracted flour.
Easy to clean.
Nylon Flour Filter Mesh pictures:
Pre: Kitchen Use Food Grade GG 200 Micrion Nylon Flour Filter Sifter Mesh
Next: PA6 10GG – 70GG Series Nylon Filter Mesh Fabric As Flour Milling Mesh