Food Grade Material, Maximum Working Fluid Temperature: 325°F
Strong & Flexible Mesh, Carbon Steel Support Ring, Hanging Strap
Excellent For Water, Oil, Biodiesel, Fuels, Weak Acids & Alkali, Organic Solvents & Microorganisms
The nylon mesh is stronger than polyester meshes. Nylon mesh is easy to clean and flexible. Nylon has an excellent compatibility with water, vegetable oils from animals and plants, petro-oils, organic solvents and micro-organisms. Nylon has a good rating with Alkalis. It is fair with Organic acids. It should not be used with mineral acids or oxidizing acids.
Characteristics of 10 micron nylon mesh
Low Elongation
Excellent Tear Resistance
Very good Dimensional Stability
Faster tensioning without damage to the threads
Higher tension threshold and breaking point
Improved registration due to stable tension
Product usage:• rosin filter
• Milk filter
•filter honey
• industry filter
•washing bags
• use for package
• juice filter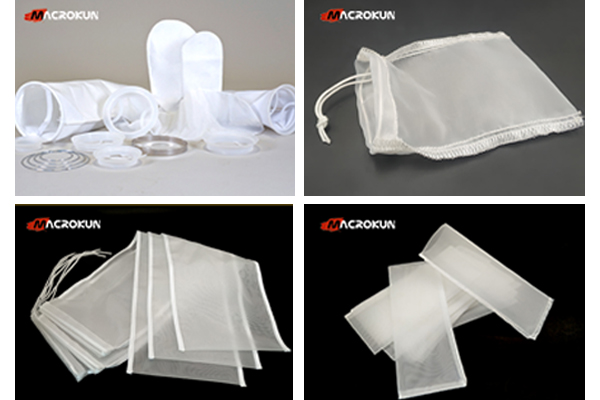 Pre: 5 Micron nylon filter mesh