05-13-20
» Aluminum Handle Printing Squeegee
---
Product name:
Aluminum Handle Printing Squeegee
Handle Specification:
Double layer/single layer
Handle material:
Aluminum
Handle Length:
4"-40",customized
Squeegee material:
100% Polyurethane
Squeegee Hardness:
50-95A
Squeegee size:
25*5,25*7,35*5,40*7,50*7,50*9mm or Customized
Blade shape:
Flat, sharp, oblique, blunt
Product use:
Make glue or ink flow through the screen to contact the substrate material,ensure that the screen is suitable for the surface of the substrate, and can remove excess glue and ink on the screen
We have single and double layer silk screen scraper aluminum handles, with or without silk screen scraper. We have a variety of hardness, a variety of mouth-shaped screen printing scraper,We
provide size customization.
.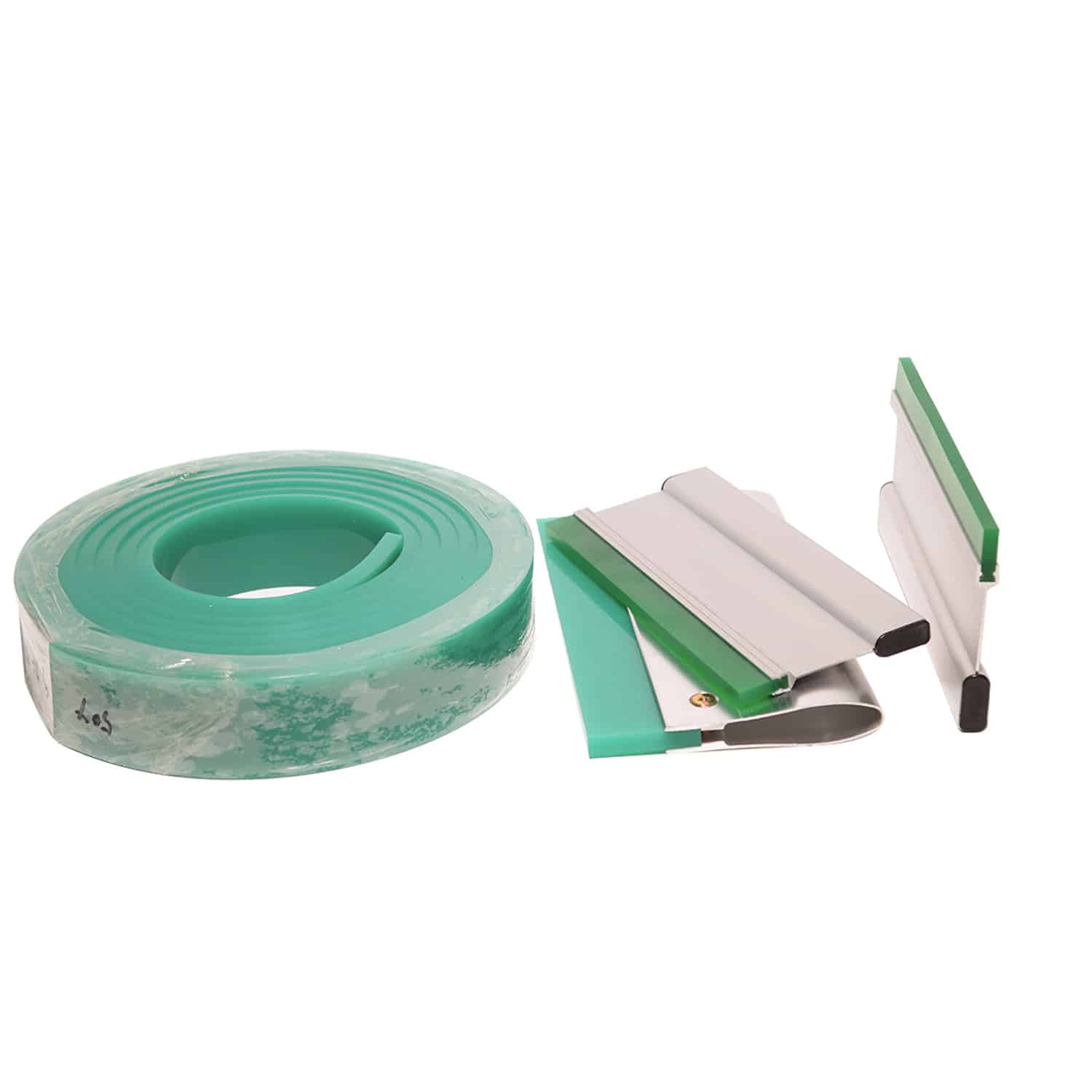 This scraper is made of high-quality aluminum alloy, the all-copper countersunk nut does not hurt the hand, the surface is oxidized, it will not turn black when held for a long time, it is convenient, durable and light, this screw is also better than ordinary screws, and can be customized size!
Recommendations:
When using, try to avoid excessive pressure on the screen by the scraper, which will cause: inkThe layers are extremely thick, difficult to control, and can also wear down the screen excessively. Print appropriate pressure. When loading the squeegee into the handle, do not apply excessive pressure or use a thick gauge to press it in, and the spatula should rest periodically, not continuously.
Cleaning method:
Wipe off excess ink first with a cloth, then a soft cloth dampened with a suitable solution
clean. Do not use strong corrosive solvents. After grinding, the spatula should be completely idle
Allow the solvent on the spatula to fully evaporate before use.
Pre: Food grade nylon mesh filter