12-05-19
» SMT screen printing frame
Surface mount, that is, surface mount technology (SMT) for electronic circuits. The frame is used to support the steel mesh (SMT template), made of metal, wood or other materials. It is divided into fixed type and adjustable type. The most commonly used is the aluminum production of pneumatic grids. Simply put, it is to cut some holes in a thin steel plate, corresponding to the solder joints of the PCB board, for printing solder paste.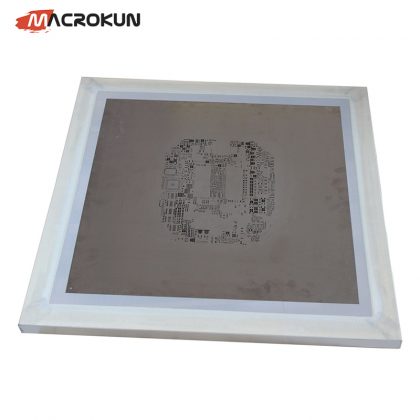 Macrokun ordinary size steel mesh uses uniform 24T, 29T, 36T low elongation polyester mesh fabric, proprietary imported epoxy glue, high precision, strong chemical resistance, durability, and stable ultrasonic cleaning performance. The uniformity of stretching tension can be controlled within ±1N/cm.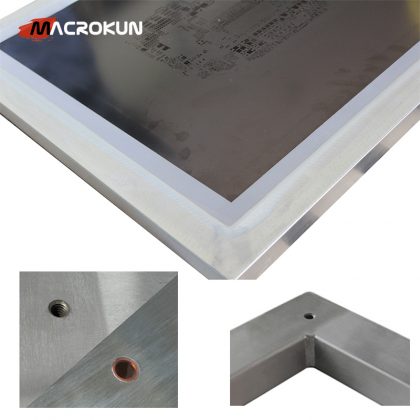 Advantage:
1. Adopt AB epoxy glue, which is corrosion-resistant and solvent-resistant.
2. Using aluminum frame, light weight and high strength.
3. Precise data control in production ensures that each product can give customers the best application experience.
4. Professional net yarn parameters ensure the elasticity and tension of the product.
Packing details:
All silk-screened aluminum frames are wrapped in a pallet with plastic film.
Pre: Bolsas de filtro de prensa de resina de malla de nailon de grado alimenticio