11-23-21
» Screen printing aluminum frame
Macrokun.com can provide you with pre-stretched aluminum screen-printed frames made in China.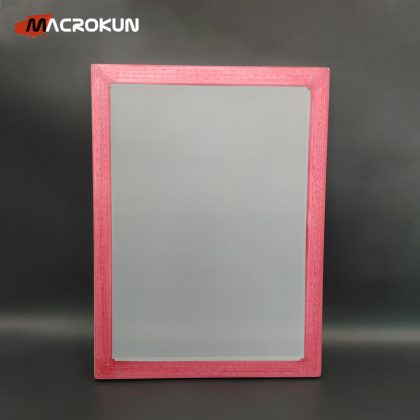 Our silk-screened aluminum frames are all made of AL6063T5 aluminum alloy material, ground and sandblasted for excellent adhesion and will not deform when immersed in a sink or rinse. Advanced aluminum profiles are completed by mature argon arc welding. Anti-corrosion, anti-oxidation, deformation, smooth surface, easy to process.
PRODUCTS DESCRIPTION
Production process: welding frame
Frame size: 18×20,  20×24, 23×31, 25x36inch,ect. Any size can be available as customer request.
Application:T shirt/ textile/glass/ ceramic /PCB Electronics printing,ect.
Package: in carton or pallet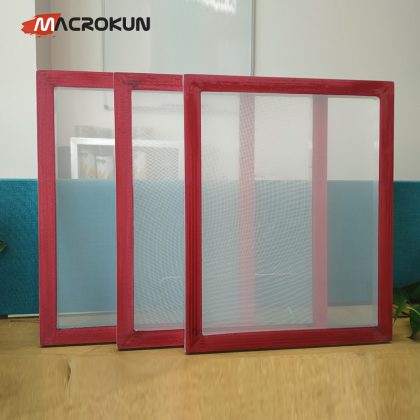 Advantage
1. Macrokun's pre-stretched aluminum screen printing screen has the characteristics of smooth surface, light weight and durability;
2. Using high-quality high-strength and low-elongation monofilament polyester mesh for stretching, and bonding with red glue imported from Germany.
Pre: Filtro de aire de malla de nylon / malla de tela de filtro de nylon de poliamida
Next: GG series nylon filter mesh sifting mesh for flour milling