07-24-23
» ROSIN FILTER BAG
ROSIN FILTER BAG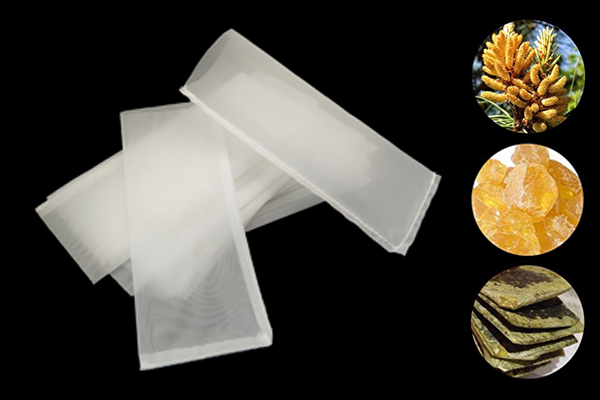 Nylon rosin heat press filter bags are your best solution to create clean and solventless extracts without using any chemicals or solvents.
Our bags are made of 100% nylon, and sealed by ultrasonic welding technology, which can prevent the powder from leaking from the seam.
Our bags work geat with any rosin press in the market.
Rosin Filter Bag Information
Product Name:
Food Grade Rosin Press Micron Filter Bag
Color:
White
Certificate:
FDA, LFGB(TUV certificated)
Size:
1.25″x3.25″, 1.75″x5″, 1.75″x8″, 2″x3.5″, 2″x6″,2″x4.5″/2.5″x4.5″,
or customized
Mesh Aperture:
25um, 37um, 45um, 73um, 90um, 120um, 160um, 190um, 220um, or customized aperture
Sealing Type:
Sewing(bag turned inside out) or Ultrasonic welding(seamless)
Max Temprature:
300ºF or 150ºC
Brand:
Macrokun
Packing:
10pcs or 100pcs/bag or as your requirement
Other Application:
Rosin extracting filter bag,tea bag,food filtering,food packing,coffee filter bag and so on.
25 Microns – Used for High Quality Bubble Hash. Extremely fine micron and provides amazing results when pressing a bubble. Used to make the final product in the process of live rosin.
37 Microns – Used for Pollen and Bubble Hash. This is an extremely fine micron and can provide amazing results when pressing an extract.
90 Microns – Used for extremely high quality flower. Provides a lower yield, however it filters most of the plant matter for an extremely clean final product.
120 Microns – "The all rounder". Extracts a higher quality Rosin while still getting a decent yield. Use middle to high quality flower to ensure good results.
160 Microns – Used on lower quality flower for those seeking maximum yield. Extracts are more likely to contain plant matter.
Rosin Filter Bag Hemming Type
Made from premium nylon mesh, our rosin bags are engineered to withstand temperatures up to 300F.
Hand sewn in the China, our bags do not contain chemicals so you only yield the highest quality product on every press.


Pre: 5 Gallon nylon paint filter mesh bag
Next: Paint Strainer Bag