12-09-20
» Polyester filter mesh
Polyester filter mesh, is a fabric woven for separating solid particles from gas, water or other materials. Made of high quality polyester monofilament yarns, our range of polyester filter mesh is characterized by stable physical property which makes it ideal for printing and filtering industry. It's aperture ranges from 31 micron to 1300 micron, based on your requirements for filtering certain sized particles.
Details:
Material: high quality polyester monofilament yarn.
Mesh width: 144″ max or other custom sizes upon your request.
Color: white and yellow color.
Mesh weave: plain weave (twill weave is available if needed).
Mesh count: 15 mesh/inch to 420 mesh/inch.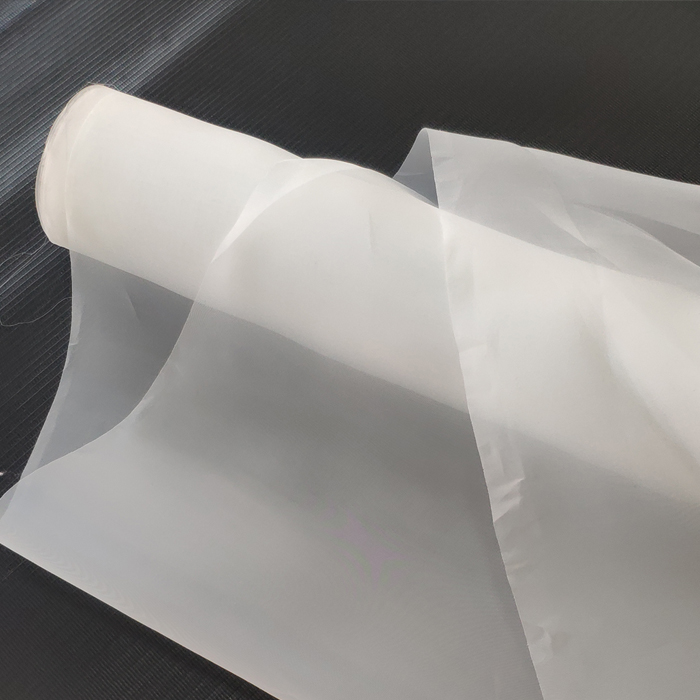 Polyester filter mesh features:
High tension strength and low elongation.
Superb elasticity and faster tension stabilization.
Less tension loss during the stretching process.
Higher tension threshold and breaking point.
Excellent corrosion and heat resistance.
Excellent acid resistance.
Hold up better in water than traditional nylon filter mesh.
Less in weight and cost.
The polyester filter mesh can be cut into 22cm or 32cm, etc width, the roll length can be 50m or 100m or 600m, etc, according to different usage.
It can also cut into different shapes, such as round, square, or other special shapes.
Applications:
Screen printing.
Fine grading in flour milling industry.
Shale shaker screen.
Industrial filtration.
Chemical industry.
Refrigeration and distilleries industries.
Beverage and vacuum cleaner industries.
Pharmaceutical, syrups, starch and glue industry.
FDA grade water filtering.
Kitchen filtration, coffee filter and sewage filter, etc.
Pre: 54T 64W 135 MESH POLYESTER SILK SCREEN PRINTING MESH