10-10-22
» Plastic ink kinfe/spatulas
The plastic ink knives/spatulas is  made of tough, bubble-free polypropylene, save ink by digging deep into those larger tanks and buckets, and they won't damage the machine and grid.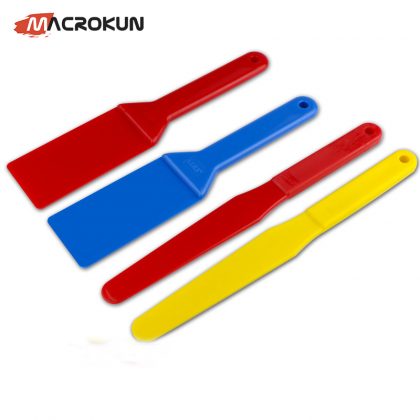 Product details
Features:
1. High quality plastic, strong and durable
Made of new technology plastic, the toughness is more than ten times that of ordinary plastic, strong resilience, no deformation after repeated use, and more durable.
2. Rounded corner design is safer
The product is designed with rounded corners to prevent scratches and damage to the machine, making it safer.
3. Our products are available in five colors
Pre: High Quality Polyester Printing Mesh Silk Screen Printing Mesh