04-19-21
» MK-PU300 Screen Printing Squeegee
MK-PU300 Screen Printing Squeegee Rubber Roll are an essential tool for screen printing, probably the most important piece of equipment besides the actual screen!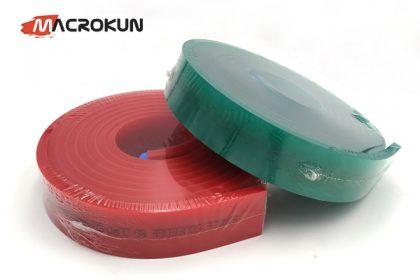 MK-PU300
Standard References :  Soft 65sh A red / Medium 75shA green
Usage : Widely used in UV inks,CD/DVD,disc,glass,ceramic, package,PCB printing etc.
Feature : It is and all purpose polyurethane blade with good combined resistance to chemicals  and abrasion.it was developed to withstand various applications in screen printing.
We can provide you with the entire roll of squeegee, and we can also provide you with aluminum or wooden handle squeegee. These screen-printed squeegees use solid wood handles or ergonomic aluminum handles, and have been installed with squeegee rubber to allow operators to use them for a long time.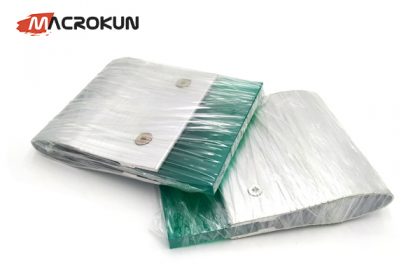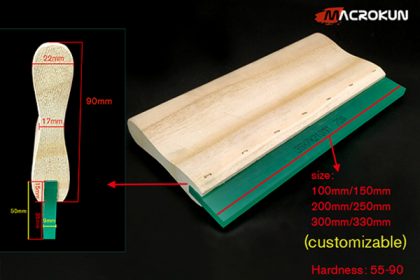 The hardness range is 55 to 95. The durometer is usually the most versatile squeegee durometer on the market because it is soft enough to apply a large amount of plastisol ink, but hard enough to cut the ink off the screen.
Pre: Wine filter bag