03-28-22
» Clod Brew Coffee Bag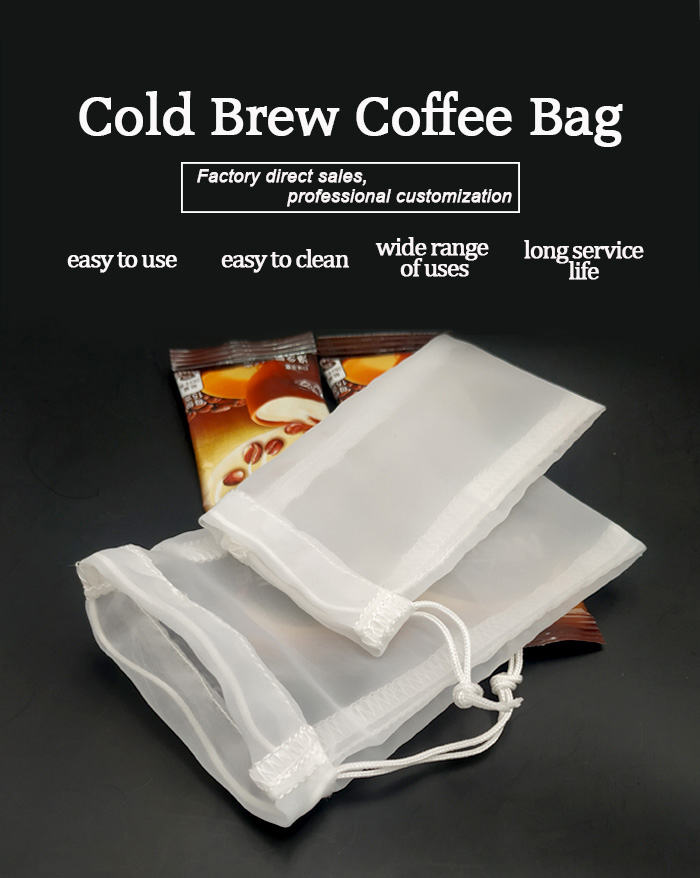 Brand:
MACROKUN
Product Name:
Clod Brew Coffee Bag
Material:
Food grade Nylon (Cotton)
Number of
selling mesh:
customizable
Specifications:
8.6 * 5in etc. can be customized
 Shape:
U-shaped,can be customized
Bag body
technology:
Half-lockrand, lockrand,Hemming
Closing    method:
Drawstring,can be customized
Certificate:
LFGB food grade certificate
(TUV certification), FDA
High-strength polyester filter bag,  Five-thread sewing hemming technology,  High pressure resistance.
The bag can be tightened with a drawstring, Easy to use, Can be hung to dry.
This is a ultra fine mesh bag, the size of the holes of the bag, is 75 micron, it means all the particles whose diameter is larger than 75 micron can be stopped by the bag.
The drawstring can tie the opening mouth of the bag when brewing the coffee, and you can also tie the string on a hook to let the bag air dry after washed the bag.
Pre: Ink Knife / Plastic Ink Spatulas for Silk Screen Printing
Next: Nut Milk filter bag