07-02-21
» 72T-55 Polyester Monofilament Silk Screen Printing Mesh
72T-55 Polyester Monofilament Silk Screen Printing Mesh has the characteristics of low elongation. In the field of screen printing mesh fabrics, it has successfully replaced traditional silk screens, and has become a world leader due to its tensile strength, elastic memory, chemical resistance, abrasion resistance and high temperature resistance.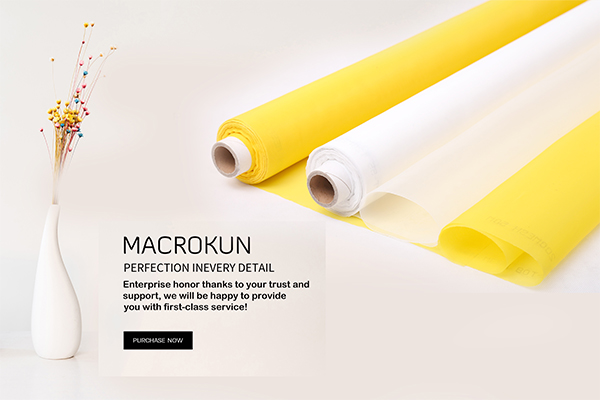 Advantage:
1)Improved fabric strength
2)Faster tension stabilization
3)High tension and low elongation.
4)Precision bore, well-distributed, stabilization, superior stencil adhesion.
5)Accurate printing precision control; holds finer detail with no compromise in stencil durability.
6)Time-dependent stability and good cohesion with sensitive emulsion.
Specifications:
Mesh Count: 72T
Thread Diameter um: 55 um
Mesh Opening(um): 123 um
Open Area(%): 50 %
Average Thickness um: 100 um
Ink Volume  cm³/㎡: 47
Suggestion Highest Tension: 30-34 N/cm