03-17-22
» 100% natural wire mesh filter fabric
Natural Silk Mesh Filter Cloth is woven from 100% multi-strand natural silk yarn for filtration. Natural silk fibers made from pure protein are known for their incredible lightness, strength and durability.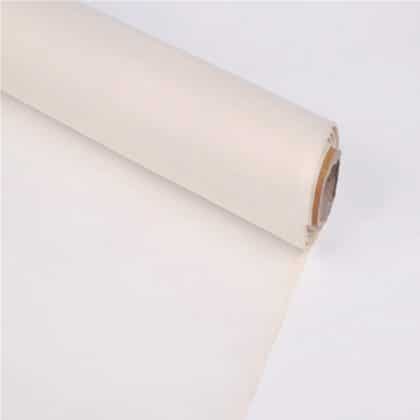 Features
1. Good elasticity, not easy to deform, not easy to loosen,
2. Good hygroscopicity and antistatic properties
3. Not wear-resistant, easy to fluff, which is its weakness.
4. Natural silk mesh drawing cloth is a micron filter, it is absolute filter and surface filter.
Product Informations
Product: 100% Natural Silk Mesh Filter Fabrics
Micron mesh size:  80-2000um
Width: 100cm
Roll Length: 30-100m/Roll
Pre: Filtro de pintura bolsa de malla Embudo colador de pintura
Next: M&K-1215 DW DOUBLE CLAMP WORM SCREEN STRETCHING MACHINE