09-27-21
» 100 micron filter bag nylon mesh
100 micron filter bag nylon mesh Feature:
Material: nylon monofilament or nylon filament (NMO for short)
Bag mouth design: PP Plastic ring, galvanized steel ring, stainless coil, polyester rope.
Application: The food and beverage industry recommended the use of 80 mesh ~350 nylon filter mesh, the chemical industry recommended 80 mesh ~150 purpose nylon filter.
Advantages: Strong alkali resistance, temperature of 150 degrees ~170 degree, and has a good resistance to deformation and wear resistance, can be repeated cleaning, filtration efficiency is not affected.
Disadvantage: cannot withstand strong acid.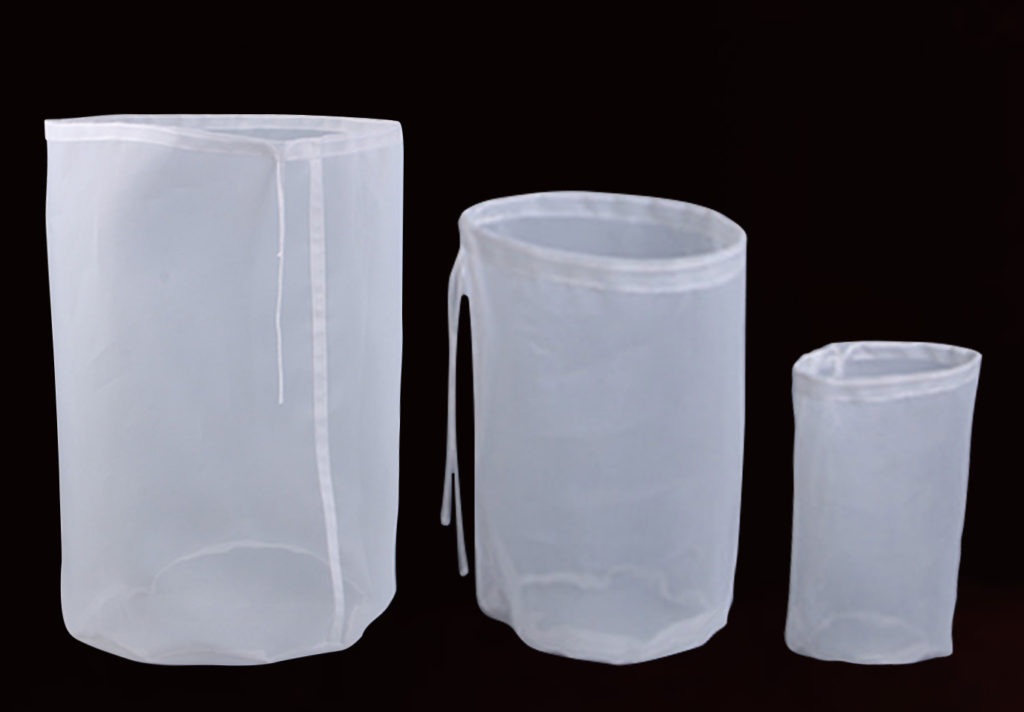 100 micron filter bag nylon mesh Application:
Liquid filtration, powder filtration, oil, mining, pharmaceuticals, chemical plants, paints, inks, oil products filtration, alcohol filtration, paint filtration, dye filtration, resin, MSG, fishery, impurity filtration, food and other industrial screening and filtration.
100 micron filter bag nylon mesh Product details:
Food Grade nylon filter bag, high toughness, good elasticity, corrosion resistance, wide range of use, environmental protection material, safe and reliable, can be natural degradation, non-polluting, protect the environment, beneficial to health.
100 micron filter bag nylon mesh using high-strength nylon woven mesh car sewing into, and the use of a unique technology to prevent the maximum degree of needle leakage, the filtration of the larger than its own mesh of impurities directly trapped in the material surface, the diameter is smaller than the mesh number of particles into the downstream through the mesh hole, so the nylon monofilament filter bag to achieve the surface filtration,Smooth surface is also easy to clean, can be used repeatedly.
Pre: Empty pyramid tea bags wholesale