04-17-20
» Squeegee Rubber Scissors
The Squeegee Rubber Scissors cuts through squeegee material down to needed sizes quickly and easily. It creates a clean, straight edge on any durometer and thickeness, and is a small, lightweight unit that can be attached to any tabletop.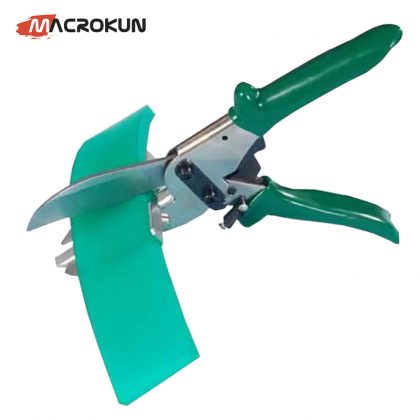 Advantages:
1. Alloy cutter: set the measure size in cutter, the cutting surface smooth, flat.
2. Switch: there is a black switch in the middle part, when use scissor, pls open it.
3. Plastic sleeve handle: antiskid, ensure the strength can be focus, protect your hand.
Instructions:
1. Turn on the switch.
2. Prepare squeegee, measure the size you need to cut,put the squeegee in cutter.
3.Start cutting,cutting surface smooth,flat.
Pre: 54T( 137 MESH) POLYESTER SCREEN PRINTING MESH