09-16-22
» screen printing squeegee
screen printing squeegee
Squeegee is the glue strip used in the screen printing process. Most of them are made of PU material. According to the characteristics of the screen printing substrate, the precision requirements of the printing pattern and the different printing methods, squeegee with different hardness and cross-sectional shape can be selected.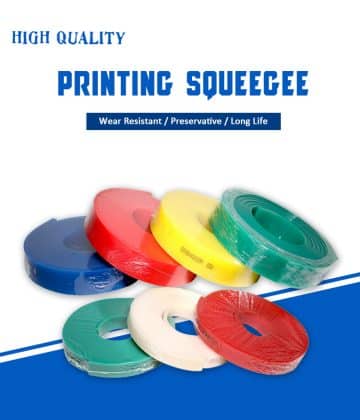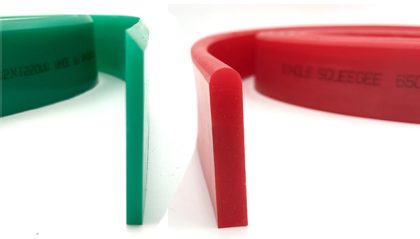 Product information:
Product name:
screen printing squeegee
Brand:
MACROKUN
Material:
Polyurethane
Length:
3660mm/roll,4000mm/roll,customized
Size:
25*5mm, 35*7mm, 50*9mm
Color:
red, green, blue, white,

etc,customized

Strip hardness:
55,60,65,70,75,80,85,90,95A
Blade shape:
flat, sharp, oblique, blunt
Product use:
Make glue or ink flow through the screen to contact the substrate material,
ensure that the screen is suitable for the surface of the substrate, and can remove excess glue and ink on the screen
Storage method:
After using up or not using for a long time, the blade should be cleaned with water or net water.Wash it clean and keep it in a cool place to extend the life of the tape
Product Features:
1.High abrasion and tear resistance resulting in better elasticity.
2.Excellent resistance and minimum swell to a wide range of pastes,inks and solvents.
3.Precisely finished edge.
4.Hyper solvent resistance.
5.Has good abrasion resistance, can be repaired with a scraper.
Pre: Good abrasion resistance screen printing squeegee rubber