04-07-20
» Screen Printing Pallet Tape Paper and Platen Tape Paper
The platen paper uses imported parchment paper as the base material, and uses natural rubber and tackifying resin as the main materials of the pressure-sensitive adhesive. It is combined with specific additives, coating, packaging and other processes. Its adhesion performance and anti-aging performance are excellent, and it is used in printing and applique industries.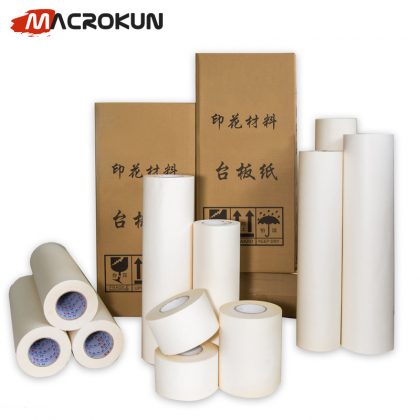 Common Specifications
500mm*100m、550mm*100m、600mm*100m、650mm*100m、700mm*100m、1200mm*100m
Precautions and steps
Before use, make sure that the pressure plate is clean and lint-free.
1. Apply even force to flatten the mask on the table.
2. Use a knife to cut open the pressure plate mask.
3. Then scrape the pressure plate mask with your hands or a scraper to make the connection with the pressure plate closer.
4. Draw a line on the position of the pressure plate mask.
5. Flatten the paper bricks on the board, then apply water-based glue or oil-based glue (depending on the condition of the fabric), and put the pieces away.
6. If it needs to be replaced, the pressure plate does not need to be cleaned.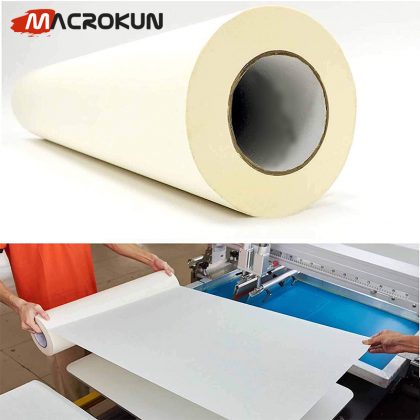 Pre: Stainless steel ink knife
Next: Nylon Liquid Filter Bag