10-09-21
» Screen printing pallet paper
Have you ever encountered a problem with the screen printing machine tray being marked, scratched or warped during the printing process, causing your prints to be distorted or even damaged? The easiest way to avoid this from happening is to use pallet paper. The adhesive on the pallet tape will not only stay firmly in place, but be removed cleanly and easily: no air bubbles, no tears, no marks. This means you not only don't have to worry about the platen mask moving or lifting when you want, but you also don't have to worry about the adhesive leaving annoying sticky marks.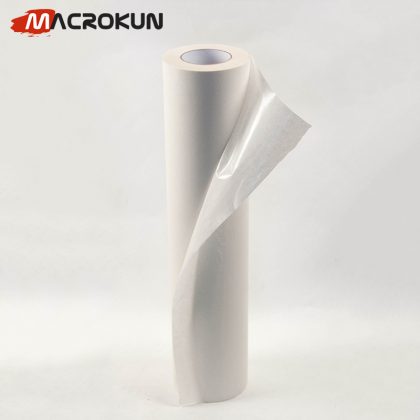 Product specification table
The platen paper uses imported parchment paper as the base material, and uses natural rubber and tackifying resin as the main materials of the pressure-sensitive adhesive. It is combined with specific additives, coating, packaging and other processes. Its adhesion performance and anti-aging performance are excellent, and it is used in printing and applique industries.
Pre: Screen printing inkjet film
Next: Película de impresión de inyección de tinta a prueba de agua