11-24-20
» PTFE Liquid Filter Bag
The PTFE membrane is a layer of PTFE material that can remove particles of a certain size and shape while allowing other particles to pass through. When applied to substrates (such as glass fiber, P90, etc.), it will remove particulate matter as usual on a baghouse filter.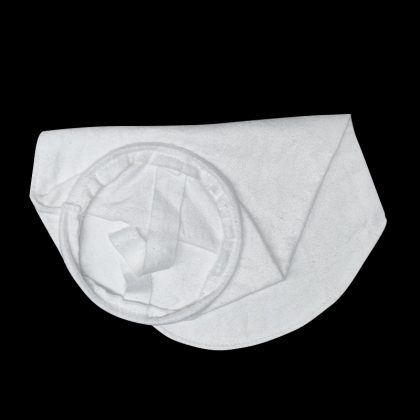 Characteristics of PTFE
1. It has the characteristics of high temperature resistance, acid and alkali resistance, corrosion resistance
and smooth surface.
2. It is suitable for filtration in the acid-base industry, and can be used in the filtration of waste incineration station PH1-14.
3. It can withstand high temperature filtration of 300 degrees, and has a wide range of applications in
chemical, pesticide and other industries.
4. It has strong chemical compatibility, benzene, solvents, aromatic hydrocarbons, strong acid solutions,
strong alkaline solutions can all be well tolerated.
Usage
Food and Beverage, Bioengineering and Medicine;
Petrochemical and Chemical Industry;
Automotive Manufacturing;
Petroleum and Natural Gas;
Electronics and Electroplating;
Nuclear and Thermal Power and Waste Water
Photographic Film Production Process Liquid Filtration;
Daily Chemical Liquid and Gas Purification;
Papermaking Industr.
Next: grado alimenticio 5 10 25 30 40 50 60 70 80 90100150200250300400500600700800 micras malla de filtro de nailon para filtro