09-12-22
» MK5101-Five Finger Wrist Ring Mesh Glove With Textie Strap
Stainless steel gloves are often used for textile cutting, sheet metal fabrication, and are the first choice for food processing, restaurants.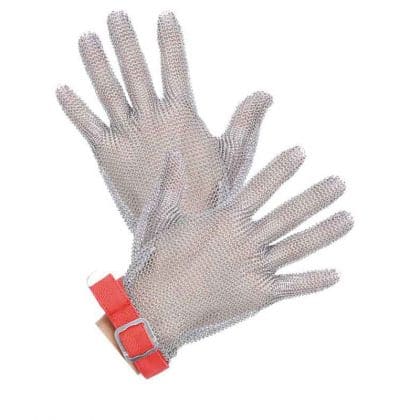 Product specifications
MK5101-Textile Strap
Size
XXS
XS
S
M
L
XL
Palm Length(mm)
210
225
235
245
255
260
Palm Width(mm)
105
110
120
125
130
135
Weight(g)
145
165
180
205
210
235
Advantage
1. Made of the highest quality food contact grade stainless steel 316 metal mesh, strictly comply with European Directive EN 1082-1:1996 standard
2. With a flexible textile strap, the metal glove adapts to all wrist sizes and can be fixed in your preferred position. Will not drop or loosen during use
3. Stainless steel mesh gloves are easy to clean with hot water and soap
4. There are many sizes for you to choose, please follow the size chart to measure your hand and get the right size.
Pre: Preguntas frecuentes sobre cómo seleccionar bolsas de filtro de colofonia