12-17-19
» High quality reusable milk nut filter bag
All our nut milk filter bags are made of the highest food grade nylon, durable, and stitched with five stitches to increase strength.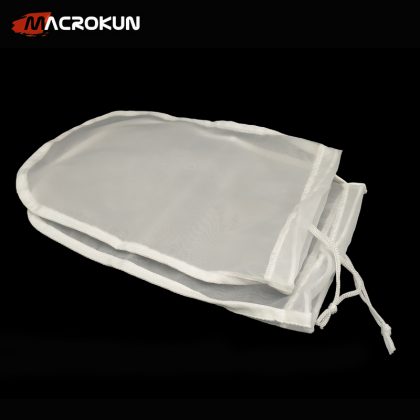 Features :
1. High quality, food grade.
2. Easy to clean, durable and reusable.
3. It has anti-mildew effect
4. The latest design minimizes deposits, even the smallest seeds and grains can germinate.
5. Accept customized designs of shapes, styles, and sizes.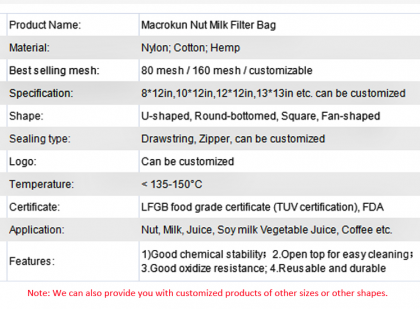 Pre: High Quality Food Grade 400 Micron Polyester /Nylon Filter Mesh Fabric Screen Printing Mesh
Next: CUSTOM FILTER BAGS