12-29-22
» Biodegradable Corn Fiber Tea Bag
Biodegradable corn fiber tea bag is a new type of biodegradable material made from corn fiber and starch. It is heat-resistant, non-toxic and tasteless. Due to its natural extracts, it is completely safe to contact with food. After degradation, it will eventually become water and carbon dioxide is therefore very conducive to protecting the environment and is recognized as an environmentally friendly material.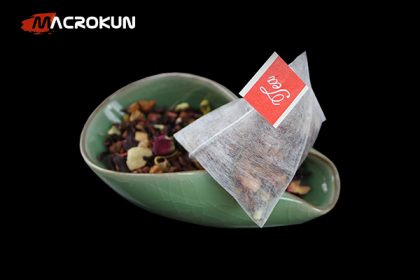 Advantage: 
1) This product is made of light and thin materials, which is easier to decoct and penetrate during filtration.
2) It meets the hygienic standards of food packaging materials and does not harm the human body.
3) Make full use of the original tea and heat-resistant mesh, which can be brewed multiple times and soaked for a long time.
Detailed Specification:
Product name: Biodegradable triangle tea bag
Capacity: 3-10g(Based on the actual object)
Product usage: Suitable for black tea, green tea, herbal tea, health tea, etc.
Specifications: 5.8*7cm  6.5*8cm
Label: 20*20mm  25*25mm  Single-sided printing, Double-sided printing,Shaped custom labels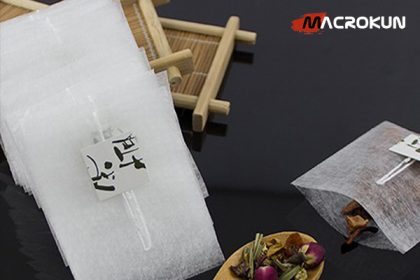 Pre: PLA biodegradable empty pyramid tea bag
Next: Paint Strainer Bag