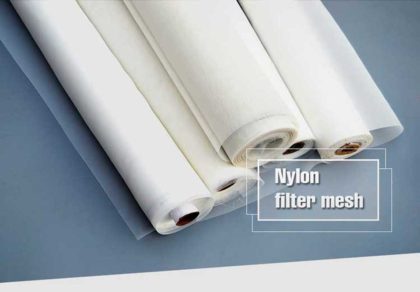 1. Detailed Description Of 80 micron nylon filter mesh/NMO mesh filter cloth
-Micron rating: 80 um
-Mesh Material: synthetic fibers, such as polyamide (nylon), polyester, polypropylene
-suitable for the filtering, screening and straining in the field of foodstuffs industry, chemical industry, automobile industry and medical engineering
-Standard Width: 1m
-Available micro rating: high grade 25-1500um
-Free Samples are available with freight cost covered by buyer or freight cost collection.
-Economic
-Manufacturer of 80 micron nylon filter mesh/NMO mesh /Liquid filter cloth      
2. Applications Of 80 micron nylon filter mesh/NMO mesh
80 micron nylon filter mesh/NMO mesh Liquid filter cloth for making liquid filter bags, liquid filtration, solid-liquid separation.
Widely used in electronics, semiconductor, chemical, pharmaceutical, food, beverages, paints, paper industry, automobile manufacturing, inks, resins, water treatment and other fields.
 Macrokun is one of China liquid filter fabric, liquid filter cloth, liquid filter media manufacturers and supplies, is using high quality of filter material to make and supply China 1-300 micron(um) polyester filter felt, PE filter felt, polypropylene filter felt, pp filter felt , 25-800 micron(um), 20-700 mesh nylon mesh, NMO mesh, monofilament nylon mesh, monofilament polyester PE mesh, monofilament polypropylene pp mesh with good quality and good price.